About United Windows Pro Company
If you're looking for window glass repair or glass replacement in Los Angeles, then you're in the right place and have found your window doctor – UnitedWindowsPro. We are the local experts of fogged glass repair and we also provide glass replacement for doors, including sliding glass door repair. Don't put off the feeling of comfort and safety in your home, and take advantage of our emergency glass repair services. Get in touch with the UnitedWindowsPro team, and we'll take care of your damaged windows and doors.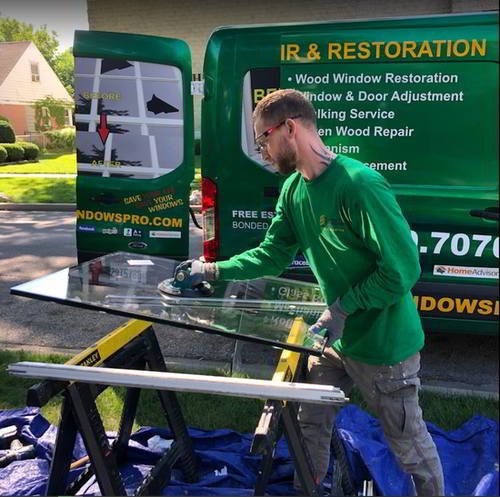 Window Glass Replacement in Los Angeles
Decks, benches, and outdoor furniture;
General handyman services.
We know how much inconvenience a broken window pane in your home or office can cause to you. But don't worry: UnitedWindowsPro experts will provide you with a new unit that will be cut-to-size to fit your window frame.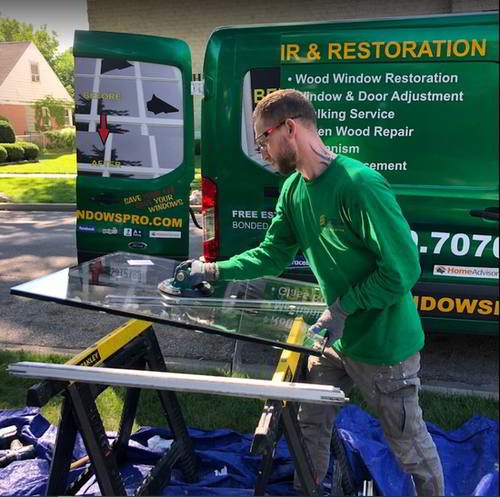 Our staff can handle window glass replacement and window glass repair of any complexity. We're serving the Los Angeles area and provide amazing service and expertise for everything related to glass.
At UnitedWindowsPro, we work with all varieties of glass windows. We use the right high quality installation tools to ensure that insulating properties are kept intact.
Just call or Contact Us
You can contact us in two ways: call us by phone or request a quote using the online form below, and we will call you back.
Get a quote!
We arrive at your home to estimate your workload and price on-site.
Get to work!
Then we do glass replacement for doors.
Enjoy!
That's all! Just enjoy the results.
Window Glass Repair for Home
Undoubtedly, a broken or cracked window pane not only spoils your home interior and exterior, but also puts the safety of your family at risk. So don't hesitate to contact the UnitedWindowsPro team in Los Angeles, and we'll do our best to fix your problem as soon as it's possible.
Window glass replacement for home
You might need window glass replacement not only when the window is broken or the glass has cracks. Get this: if your windows are nearing the end of their lifespan, replacing the glass may save you money in the long run. Plus, if you feel that your windows are drafty and energy inefficient, you can hire our team for window replacement to upgrade them to a higher quality.
We provide 24/7 emergency service in Los Angeles. Our skilled glass technicians can carry out the glass replacement on the same day in most cases as we have most common sizes and types of glass in stock.
However, there are rare cases when we need to produce a glass pane of your custom size and shape, which takes some time. If this applies to your situation, don't worry: our experts will securely board up the damaged area to keep you and your family safe.
Apart from residential glass replacement, we also offer commercial glass replacement service. So feel free to contact us if you need to replace or repair glass in your shop or office.
Foggy window repair
Unhappy about your foggy windows? Extra condensation is typically the result of broken window seals and exceeding the saturation point of the absorbent material placed between the insulated glass panels. Moisture from inside the home gets in between the window panes and the problem is getting only worse over time. Condensation creates poorer visibility, and damages the windows and window sills beyond repair. To top it off, extra humidity is the perfect environment for the mold and mildew growth.
Good news is that you don't need to replace the whole window if it has got fogged. UnitedWindowsPro specialists are experienced in foggy window repair. We can remove condensation in windows by drilling tiny holes in the pane to remove the humid air and replace it with the dry gas.
Glass replacement for doors
Undoubtedly, glass doors maintenance is vital for your security and safety. At UnitedWindowsPro, we are experts at glass door repairs and glass door insert replacement, both for residential and commercial properties including shops and offices. So if you need glass replacement in front door or patio door, you're in the right place. Also, our experts can do quality sliding glass door repair. We have a broad experience in repairing and replacing a wide range of door glass, including single glazed, double glazed and impact glass.
We can arrive at your home or commercial property in Los Angeles to repair glass doors. In most cases our door glass repair service allows for quick and efficient broken glass fix. Unfortunately, sometimes the damaged glass doors are beyond repair and our customers need an entire glass door replacement. We always do our best to replace your glass door within the same day. However, if it's impossible due to certain reasons, we secure your home or office with the temporary boarding up, so you don't need to worry about safety.
In Los Angeles, window glass replacement cost typically fluctuates between $300 and $440. However, it can be higher or lower depending on your specific case. What influences the price for glass services? First of all, it's the size and shape of your window. Next, sometimes we need to produce a customized glass pane, which will obviously make the price higher. Also, the type of glass, insulation and energy efficiency considerations determine the ultimate cost of the project.
Owned and operated by dedicated glass specialists, UnitedWindowsPro will provide you with high quality service in Los Angeles. Feel free to contact us if you need window glass repair for home as well as commercial glass repair. Our skilled glass technicians can also carry out quality foggy window fix instead of entire window glass replacement for home and, therefore, save your money. Apart from glass window replacement and repair service, our services include glass replacement for patio door or front door. We also repair sliding glass door and other types of doors.