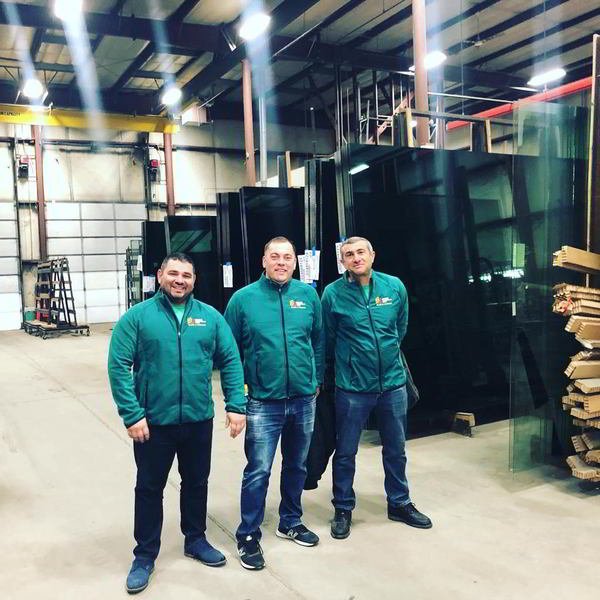 We are a young company operating in Chicago for three years.
Our company offers you professional window repair Chicago, mechanism repair & maintenance, and plastic and wooden windows adjustment.
The company's professional team has enough skills and qualifications to handle any client's task, including performing wood window repair Chicago, and repairing complex window structures or sash breaks, window fogging, and other problems.
What Customers Are Saying About United Windows Repair:
Read our customer reviews about our work. All reviews are written in free form by the customers themselves. There are no boring official letters with the standard descriptions and expressions of gratitude. The reviews contain only pure emotions and the opinion of those people who already work with us.
"They are the best guys.They do a really good job.I would high recommend them."
"Thanks for replacing windows very fast!"
"Had a pleasure doing business with this company. They gave me a really good deal on repairing my old windows. Fast and super reliable company . Highly Recommended!!!!!!"
Three services that are the most popular among our customers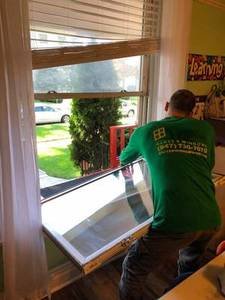 Replacement of Double-glazed Windows in Wooden Structures
Works connected with window furniture and components in wooden window
Replacement of handles, locks, seals
Repair and adjustment of wooden window systems and mechanisms
Residential & Commercial Wood Window Repair Services
Lubrication of Wooden Window Fittings & Mechanism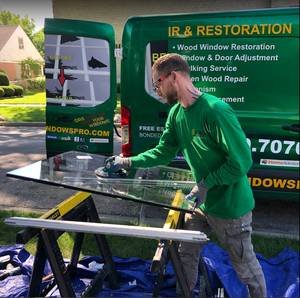 DOUBLE-PANE WINDOW REPAIR
Lo-E glass, Tempered, Obscure
Rotten Windows Sash Replacement
Insulation Glass Until Replacement
Residential & Commercial Window Repair Services
Dealing with lining nuances
Adding new fittings (anti-burglary mechanisms, childproof locks, closers, blockers, limiters, etc.)
WINDOW REPAIR & REPLACEMENT
Rotten Windows Sash Replacement
Insulation Glass Unit Replacement
Replacement of the broken parts of the window structure
Window Mechanism Repair & Replacement
Replacement of Single-chamber glass to Double-pane Window
Before/after window repair Chicago photo gallery 
Here is a gallery of the work examples of our window repair team. You can look through the photos of windows before and after repair.
(Click to see the full-size photo)
Here is the window repair & replacement order process
Contact Us
Call us by phone or leave a request to get a consultation and find out the price for the services.
Get a quote!
Our managers will advise you on the home window repair Chicago procedure, introduce you to the solutions to your problem, and estimate the cost of the order.
Get to work!
Our professional staff will come to you and perform all the necessary work as soon as possible.
Enjoy!
You will receive a repaired window, and we hope that you will be satisfied with the results.
We give a warranty on all the work performed by the company!
Our company employs the most professional workers
Our responsible, punctual, highly qualified service members work carefully, never leave work unfinished, and always complete the job in time. We can carry out even the most complex window repair in Chicago.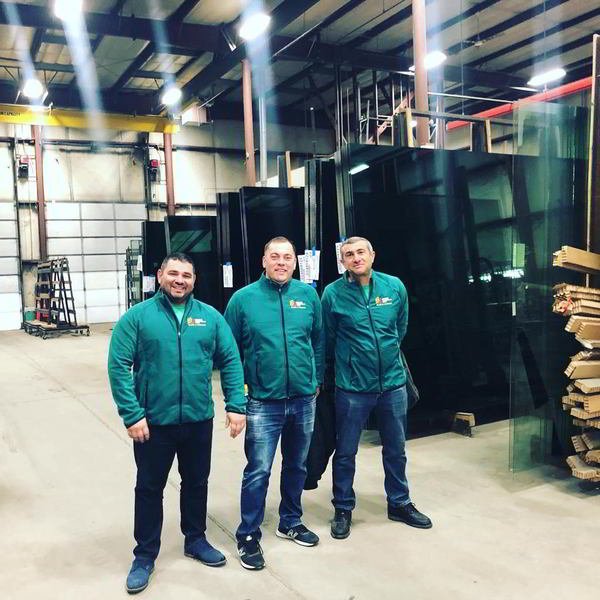 We have the most competitive prices in Chicago

Our professionals perform window repair Chicago at the best prices in the region. The consultation and the price estimation are free of charge!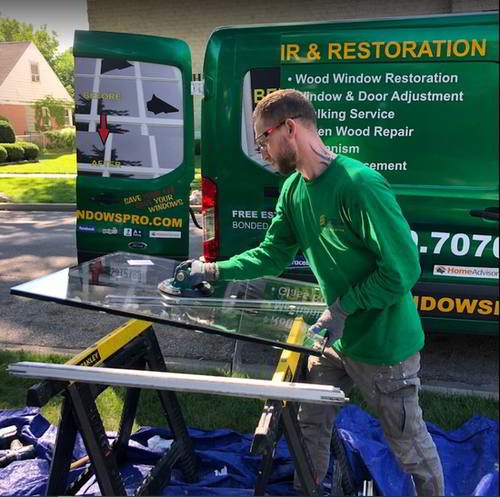 The highest level of satisfaction with our services
According to the customer reviews, 100% of our clients are delighted with the work performed by our company.

Window problems we can help you with 
Damaged or broken glass typically calls for pane replacement.
Don't let foggy windows obstruct your view or lead to further issues.
Moisture can find its way between glass panes causing problems.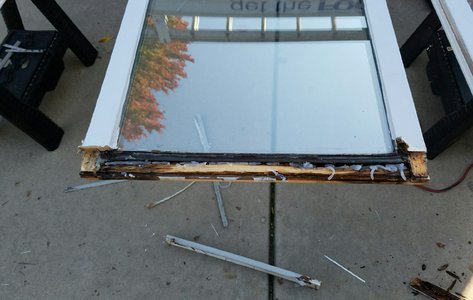 Rotten wood on window sills, sashes and frames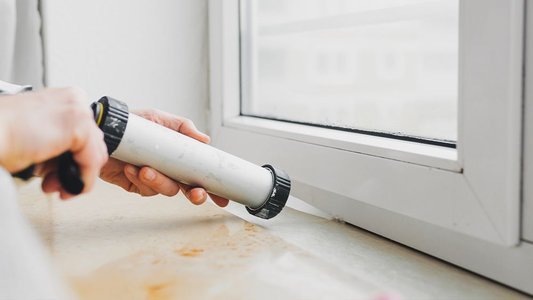 We adjust fittings, repair the sash, replacement of the seal, or window frame repair Chicago
The servicemembers repair the sash, completely clean the fittings, restore the fittings, or replace fittings.
A broken seal can lead to dampness and moisture problems.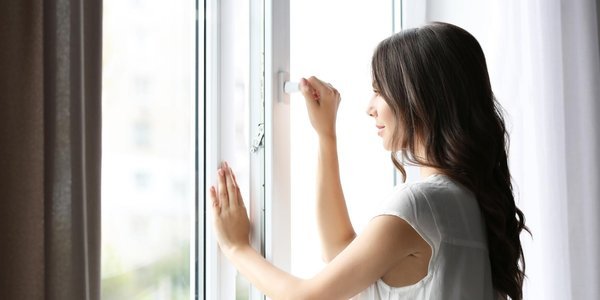 Difficulties with Window Opening and Closing
INSULATED GLASS REPLACEMENT
Insulation Glass Unit Replacement
Our window repair company is ready to help you!
Suppose there is only a scratch on your window. Then instead of doing window replacements Chicago, it is good to repair the window structure. It is essential to take measures as soon as the crack is visible. If not doing anything with damage, then it will spread very quickly. 
Window repair Chicago and window replacement may not be as much of a hassle as it sounds. It is a quick and easy process, depending on your needs. 
Unfortunately, many people try to fix windows without prior knowledge. It may cause more damage to the window. Therefore, people without window repair skills and qualifications should call for professional help.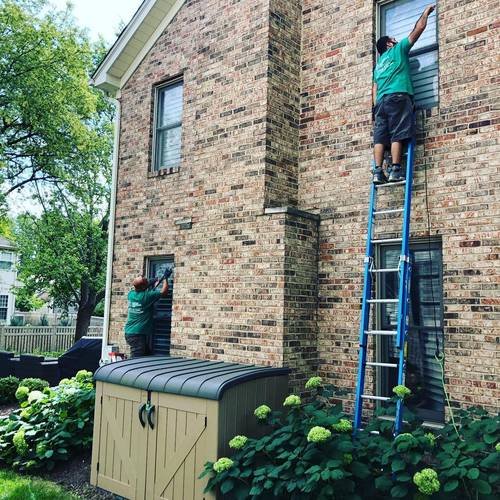 We are ready to perform the following services for you:
Fitting adjustment and broken window repair Chicago

Insulated Glass Unites Replacement

Complete window mechanism repair

Replacement of window elements

Double-pane window replacement Chicago and repair

Sash Repair

Wood window repair Chicago
Call the repairer at your place and quickly solve all your windows problems!
Brands we repair
We work with the best window brands on the market. We will repair your window quickly if the following window manufacturers make it: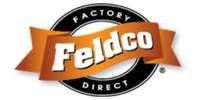 Locations we serve
We have successfully worked in Chicago and the regions adjacent to this city for three years.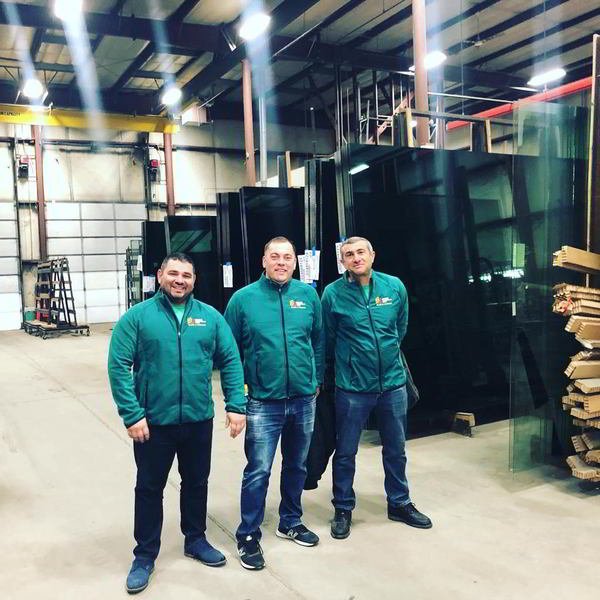 Highly qualified staff
 3  years on the market
Completion of work in the shortest possible time
Fully bonded and insured workers
Reasonable and transparent prices
Free estimation, measurements, and diagnostics
Friendly customer service
555 Allendale Dr, Wheeling, IL 60090