Low E replacement Glass by United Windows Repair 
The United Window Repair company offers services related to installing, repairing, and maintaining window and door structures, low e replacement glass, and fittings and window accessories repair.
Our company can install new energy-saving double-glazed windows in Chicago. The windows with Low-E glass from United Windows Repair always stand for accuracy, responsibility, and high quality!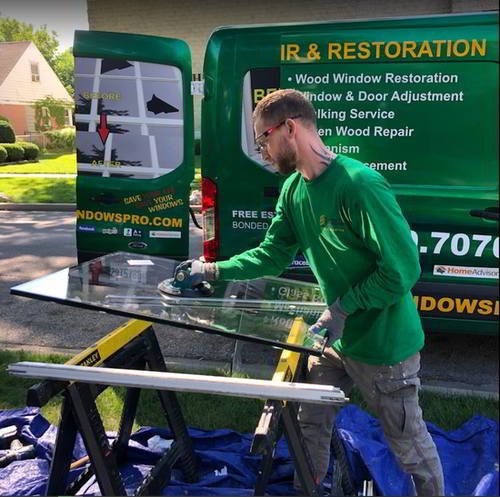 We also perform the following services:
Low-E glass installation and replacement
Commercial glass repair and replacement;
Storefront repair and replacement;
window glass repair and replacement
Window frame, sill, seal repair, and replacement
Low-E window pane installation
shower glass repair and replacement
Professional approach
Competent installation of windows and low e replacement glass should be carried out according to the approved rules using modern fixing and insulating materials. It is a guarantee of reliability and long service life for windows.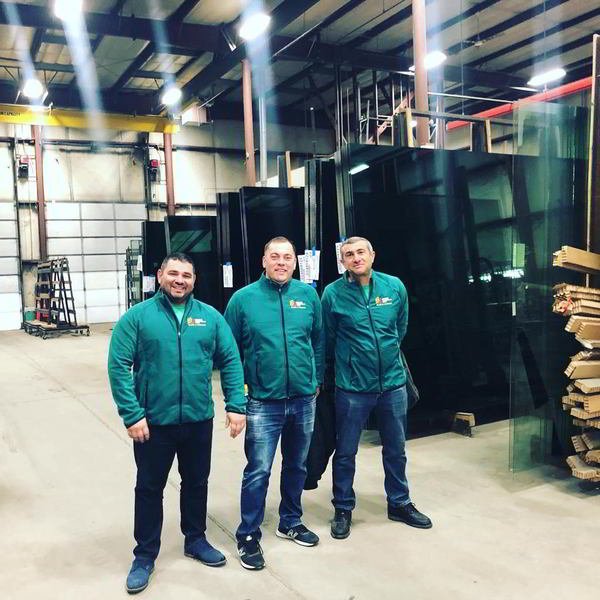 Free glass measurements
Call our worker at a convenient time for you. Qualified consultation from a specialist will help you make the right choice of glass. Window measurement and cost estimate are free services.
Fast execution of orders
Our trained professionals can perform your order within several hours after you agree on the details. The workers always arrive at a specified time, so there are no delays.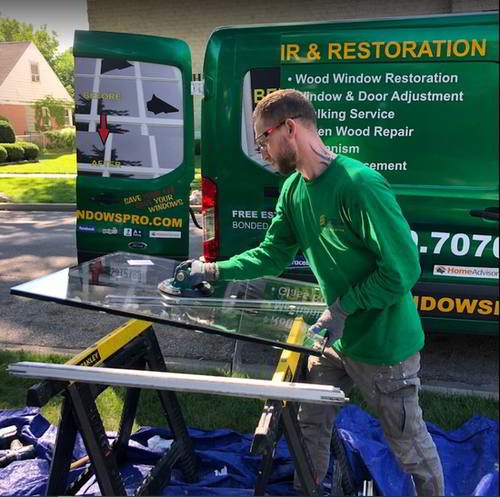 OUR ADVANTAGES – IS IT WHAT YOU NEED? THEN CONTACT US!
Please leave a request, and our specialists will call you back within 10 minutes.
You can also contact us, and we will be happy to answer your questions.
Call us or leave a request
Agree on the details of the order and get a free on-site estimate
The workers perform glass replacement
Enjoy your new Low-E glass!
What is Low-E glass, and why is it better than a regular window profile?
Low-E glass got its name because of the unique optical low-emission (or energy-saving) coating applied to the surface of ordinary transparent glass. It increases energy-saving properties. This layer transmits infrared radiation (direct solar heating rays) into the room while at the same time reflecting long heat waves (for example, heat from radiators). In other words, Low-E or energy-saving glass lets solar heat into the room but reflects the heat from heated objects outside. 
Compared with ordinary glass, low e replacement glass has certain advantages in terms of heat-saving characteristics. It has a lower surface emitter (E). But regular glass and Low-E glass differ from each other not only in different levels of energy saving but also in the production technology.
Energy-saving glass is produced by vacuum deposition of certain metal oxides on glass. It is a three-layer (or even more) structure of alternating layers of dielectrics (BiO, AlN, TiO2, etc.).). It requires the use of high vacuum equipment with a magnetron sputtering system. The low-E glass is an ordinary high-quality transparent glass with a special metalized sputtering (or energy-saving low-emission coating). 
If you need to choose the new window for low e glass replacement and do not know what to do, our company will help you figure it out.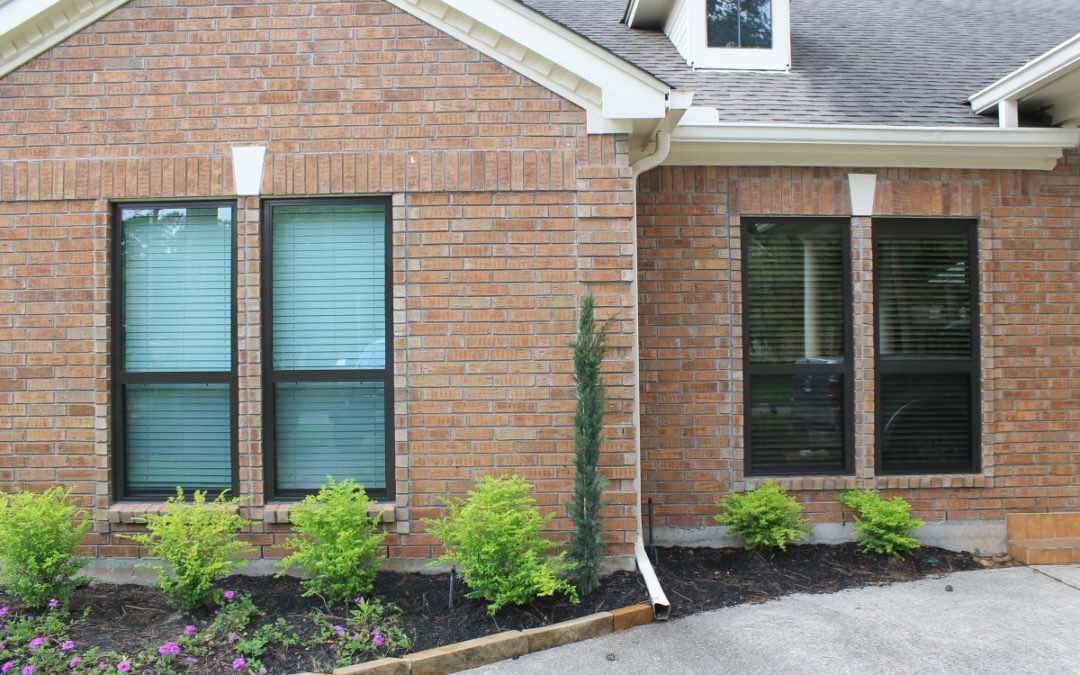 Why is it worth ordering low e replacement glass from our company?
We have several advantages over other companies in the market, namely:
We install windows and doors in Chicago quickly and on time.

Our company takes responsibility for the performed work.

We apply an individual approach to each client.

Experienced professionals perform the services offered by the company.

Our workers do their job neatly, with minimum construction debris.

The fittings for window structures used by our repairers are reliable and durable.

We do production and delivery of windows in a limited time.

United Window Repair has an excellent value for money.

Low-e windows do not require special maintenance. They are easy to operate.

Our products are eco-friendly and safe, complying with all norms and requirements.

Our experts are always ready to advise on the care of Low-E windows.
Business owners love the company's commercial glass repair and replacement services for their incredible customer service, a vast selection of glass models, the prompt performance of orders, and custom designs. Whether you need storefronts, glass countertops, glass shelves, mirrors, glass doors, glass cabinet doors, or custom products, we are your best choice. In addition, we specialize in commercial glass door repair, replacing heavy glass shower doors, and custom shower enclosures. You can choose from various glass styles, edges, and patterns.
For custom sizes, you need a company that can cut the glass on-site and fixes the problem immediately. If your store window is broken, you don't want the service repair company to return to their shop to cut the glass to size while your store remains open. United Window Repair is ready for on-site glass cutting and installation.
The Common glass sizes are always available. The company has standard commercial frames, glass, and fittings in stock. Also, there is a full range of different types of glass so that we can be ready even for emergency repairs. We supply glass to more than a dozen manufacturers. So, don't let nature, accidents, unpleasant situations, or even burglary ruin your business. When you have an emergency, you don't have time to wait for someone to stock up on supplies to work with. You need a company ready to get to work when you need it. So, here we are.
We have a glass warehouse and a cut line where experienced artisans work and are ready to help you with repair, refurbishment, or commercial window replacement projects. Whether you need a window repair commercial or residential glass service, we can be your best choice.
Call us for a free estimate and discuss all the details with our competent staff. They can answer any questions and take care of your commercial glass.
Frequently asked questions
What is a Low-E energy-saving double-glazed window, and how does it differ from an ordinary one?
A low-E energy-saving double-glazed window has a coating of silver ions. In contrast, the ordinary window doesn't have it. Because of this, it works like a thermal mirror and reflects most heat into the room. The low-E window retains 30-50% more heat than usual.
For a more significant effect, argon gas is pumped into one of the double-glazed chambers. Argon has a very high heat transfer resistance and enhances the energy efficiency of an insulating glass unit. Argon is an additional option and is not loaded by default. A low-E double-glazed window with gas is safe for health.
Is low e replacement glass much more expensive than ordinary glass?
Interestingly, the difference in the cost of ordinary and energy-saving double-glazed windows is only 10-12%. If, however, you also choose argon gas, this will add another 3-4% to the cost of the window. Thus, it is not difficult to calculate that the price difference is much less than the difference in thermal insulation.
How to check whether a double-glazed window is energy-saving or not?
The easiest way to check for coating is the flame of a match or lighter. Given that one glass of the package has silver ion sputtering, one of the displayed flames on the glass must be of a different color. It is a little more complicated with argon gas, but at least the low-E double-glazed window must have inlet valves for argon (the gas is pumped through them). There are special devices for accurately determining the quality of a double-glazed window. Our company's specialists can come to you for an expert assessment if necessary.
Who should order low e glass replacement?
We recommend low-E windows to the owners of houses with individual heating. Considering that you pay for every kilowatt of heat energy lost, the difference in the cost of more expensive low-E windows and replacement low e glass will quickly return to your wallet as savings on heating.
Testimonials
Read what people say about us.
"Replaced a broken window for me. I was very happy with all aspects of their service. They were timely and professional. Their price quote was the lowest. The new window looks great."
"I found this company on Wednesday because our glass door to the building scattered. They came out and boarded up the door then I placed an order for a new door and it was a blessing that they gave us a discount off the new glass. The glass was installed on yesterday and We are okay with everything. Great work. Excellent customer service and quick turn around."
"After previous unsatisfactory service from another local window company I had a dilemma. I needed work done but didn't know where to go. I took a chance on United Windows Repair and was glad I did. I found the prices reasonable, the women in the office helpful and pleasant and the whole service performed very satisfying."
United Windows Repair Advantages & Services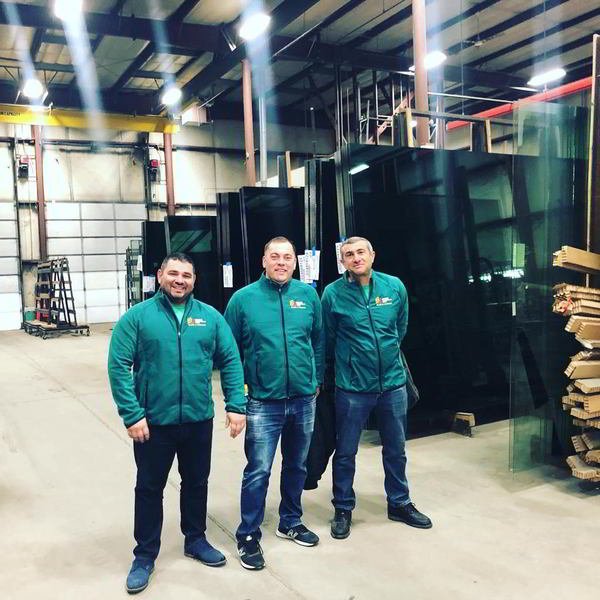 You may also be interested in other popular services of our company, such as:
Window repair and adjustment, replacement tempered glass
Repair and maintenance of windows are carried out by the professionals of our window service company. Specialists can diagnose your windows and perform repairs of any complexity.
Replacement and installation of double-glazed windows and annealed glass replacement windows
If your double-glazed window is broken or you want to replace it with a more modern one, we will be happy to help you! 
Frame, sill, and sash repair
Our specialists can work on restoring the window frame or sash after the window installation according to your requirements.
Even if you are unsure about your window problem, you can always call us and get a free consultation.
Leave a request
Do you still have any questions? Book a free consultation with our glass specialists right now!
555 Allendale Dr, Wheeling, IL 60090