Window repair Winnetka IL
Order quality window repair Winnetka IL from a professional window repair company at affordable prices
Window repair Winnetka IL
by United Windows Repair
United Window Repair company offers window repair Winnetka IL services. Our company consists of specialists in repairing and maintaining windows and doors glass. We improve, repair, and replace the components of window products, bringing old broken window structures to perfection. Our specialists will provide you with quality work at any time convenient for you.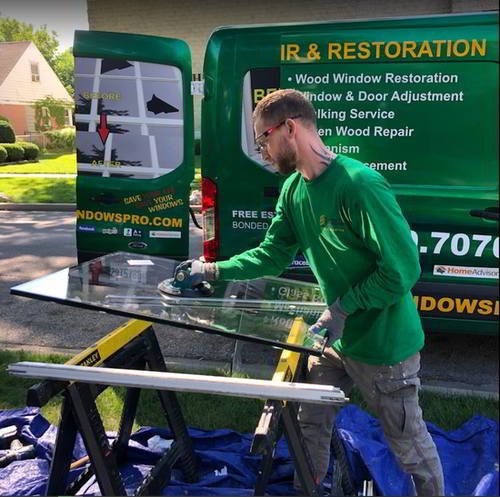 Our primary services include:
window glass repair and replacement
window frame, sill, and sash repair
window balancer repair Winnetka IL
window parts and accessories repair and replacement
old window repair Winnetka IL
United Windows Repair Reputation
Before/after photos
Look at how our customers' windows have changed since we made the window repair Winnetka IL.
(Click to see the full-size photo)
Why do customers choose to work with us? Here are just a few of our benefits.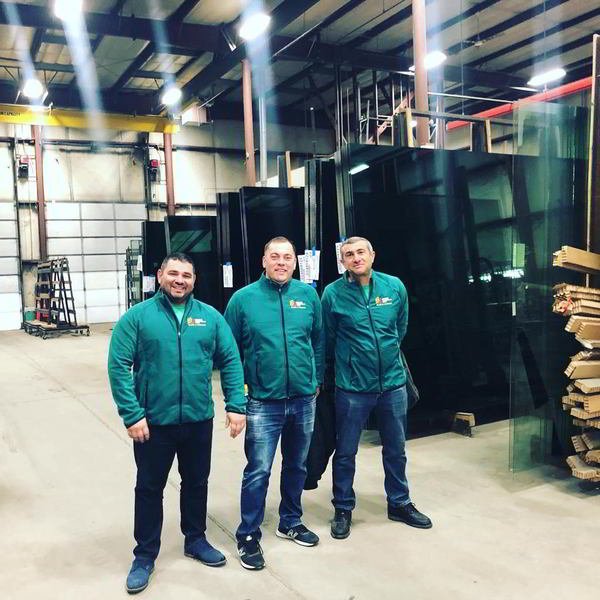 Experience and quality 
Our window repair company Winnetka IL has been working to repair window and door structures for many years and consistently provides service at the highest standards.
Professionalism and speed
United Window Repair provides its customers with qualified specialists and a complete set of necessary tools. Our professionals study the problem thoroughly and can eliminate it quickly.
Affordable prices 
Our prices for window repair services are always moderate, no matter how complex the problem is. We calculate the costs individually and for free.
Just call or Contact Us
You call us or leave a request. We will discuss your problem and all the details.
Get a quote!
Then you will have a consultation with the manager and calculation the cost of window repair
Get to work!
Our repairer departs to the location to do window repair Winnetka IL
Enjoy!
Now enjoy the results of the window repair at your home
We give a warranty on all the work performed by the company!
When and why you need to order window glass repair Winnetka IL 
Few people know that windows need to be repaired professionally. Some knowledgeable window owners are trying to find information online that will describe restoration window Winnetka IL in detail. According to the tips, they intend to eliminate the difficulties themselves. But, sooner or later, they will prefer calling professional window repairers under any circumstances.
There are no exceptions to the rules, and the professional repairers must service even the best window constructions from time to time.
Window repair Winnetka IL is required when:
the sash clings fittings or frame when being opened or closed; 

the sash does not adjoin well, causes drafts and blowing;

you need to fix foggy window Winnetka, IL;

right after the installation of new constructions, but when adjustments haven't been performed;

operation of a window for two years and more without service;

the noticeable problem of window sash clamp;

planned or unscheduled replacement of fittings;

window replacement Winnetka IL;

scheduled adjustment of windows in winter or summer.
The current list of factors is not complete. It may be supplemented by many other points, given the unforeseen circumstances of window operation.
For residents of Winnetka, calling a repairer to adjust the windows will take a couple of minutes. To do this, use the number below or leave a request.
Door Glass Repair in Winnetka IL
The most significant and widespread difficulty for homeowners is the repair of doors. They are always in use, and breakages are a regularity for them.
Doors usually take on more operating load than windows. Therefore, they often need:
repair and adjustment;

door glass replacements;

replacement of fittings;

repair of handles;

replacement of seals;

other necessary manipulations for further proper functioning.
Compared with windows, doors are at more risk of breakage and are subject to regular inspection by a specialist to avoid exacerbation of violations due to their frequent use. You can also call a door repair technician at United Window Repair.
With proper care, high-tech complex window structures can retain their original performance for a long time. That is why preventive Window repair Winnetka IL is necessary if you want to avoid losses of efficiency, destructive influence on mechanisms, and other troubles.
Timely care of windows and doors helps prolong the service life of windows up to 5-10 years, and sometimes more. Otherwise, in 2-3 years, your windows may require a significant window replacement Winnetka IL of most parts.
The company performs preventive window repair, regardless of the manufacturer of window constructions and window brands. Specialists of the United Window Repair company are aware of the intricacies of the performance characteristics of any window and door structures. They can make appropriate preventive adjustments to each brand.
Frequently asked questions
Is it worth repairing windows on your own?
Our company does not recommend self-regulation of windows because eliminating the consequences of DIY window repair is always more expensive for the homeowner without inspection and expert advice.
What is the price of Window repair Winnetka IL?
The window repair cost is determined following the prices specified in the company's price list. Calling a specialist to estimate the problematic areas is free and allows you to choose some solutions to the problem. For more detailed information about the cost of repairing the window, you should contact the office manager by phone listed on the website or by leaving a request.
Do you set the geometry of the window sash?
The geometry of the sash has its exact parameters. Still, there are cases of violation, and subsequent operation of the window may be short. You must immediately contact the company to adjust the windows and eliminate defects in sagging and noticeable deformation. Our repairers can fix the geometry of your window.
What Customers Are Saying About United Windows Repair:
Feedbacks from our customers are crucial to us. Read some of the reviews on the platforms below.
Leave a Request
Order window repair today! Call us or order a call from our manager by leaving a request.
555 Allendale Dr, Wheeling, IL 60090