Wood window repair Chicago
A team of professionals is ready to repair your wooden window!
Wood Windows Repair Service by United Windows Repair 
Our company provides wood window repair Chicago, replacement, adjustment, and maintenance services for wooden windows, doors, and installation of wooden structures in Chicago & near areas.
A few years ago, we gathered a young team ready to work productively and bring people warmth and comfort with repaired windows. In several months, we accumulated a significant amount of positive feedback and wood window repair Chicago reviews.
In addition to dealing with window breakages, our workers will help improve and extend the lifespan of your windows.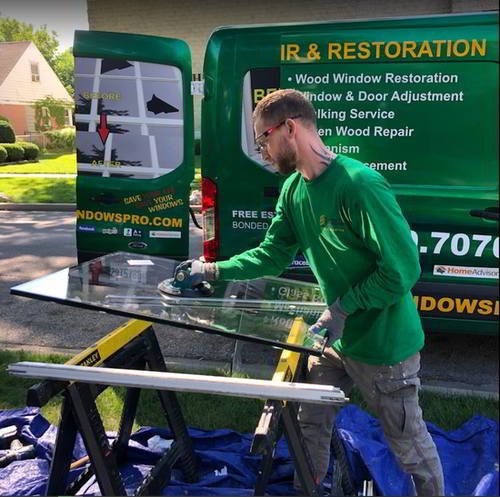 Our professional team performs the following services:
wood window sash repair Chicago;
wood window structure fixing;
wood window sash replacement Chicago.
Before/after wood window repair Chicago photos
Look through our portfolio of completed repair works.
(Click to see the full-size photo)
Why us?
Our mission is to bring more warmth and comfort to your home. We care about every family and are ready to solve your problems related to wood window repair Chicago.
Professional team of workers
Having extensive experience, our qualified specialists can professionally identify the problem and promptly eliminate it. They will give valuable recommendations on the operation and maintenance of wooden structures from various manufacturers.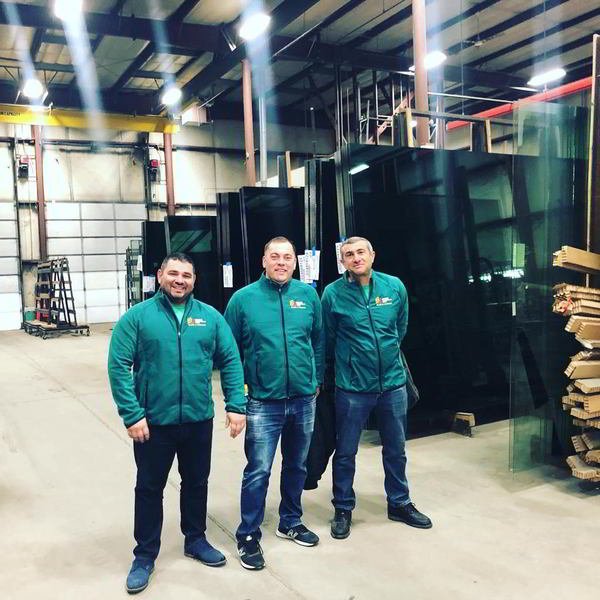 Free visit of our professional for a price estimate
We provide our clients with a free price estimation in Chicago. Our workers will assess the general condition of the window, give you information about the types and terms of upcoming work, and do on-site cost estimation. You can ask them any questions.
Affordable prices
Our young company performs wood window repair Chicago at the most affordable prices in Chicago. Maintenance and repair of wooden windows is not a cheap service, but our company provides excellent value for money.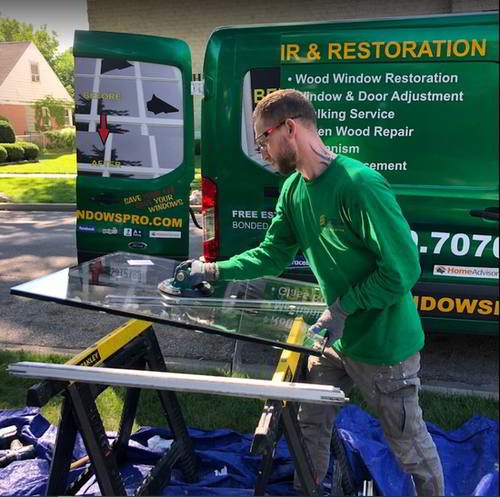 OUR ADVANTAGES – IS IT WHAT YOU NEED? THEN CONTACT US!
Please leave a request, and our specialists will call you back within 10 minutes.
You can also contact us, and we will be happy to answer your questions.
Call us or leave a request, and we will call you back.
You can ask the specialist any questions about the wood window repair Chicago.
Free of charge, our worker will come to your location and tell you how much it will cost to repair your window.
Our specialist will verbally tell you about the prices and write out a detailed estimate for you.
If the price suits you, we will get to work and repair wood window in Chicago altogether.
You don't need to worry about anything, as we have all the necessary professional tools in our parts.
So, the Chicago wooden window repair is all over now!
The window has been repaired and looks brand new.
Ordering a wooden window repair is a good choice!
Each item has its lifespan. Over time, wooden windows cannot still perfectly cope with their primary functions: protection from noise and cold. Then the owners of houses and apartments face the most critical issue – to restore all the necessary parts while maintaining the chosen style of architecture and construction. The way to achieve this is the wood window restoration in Chicago. 
Our company repairs windows and improves the appearance and technical characteristics of the window structure.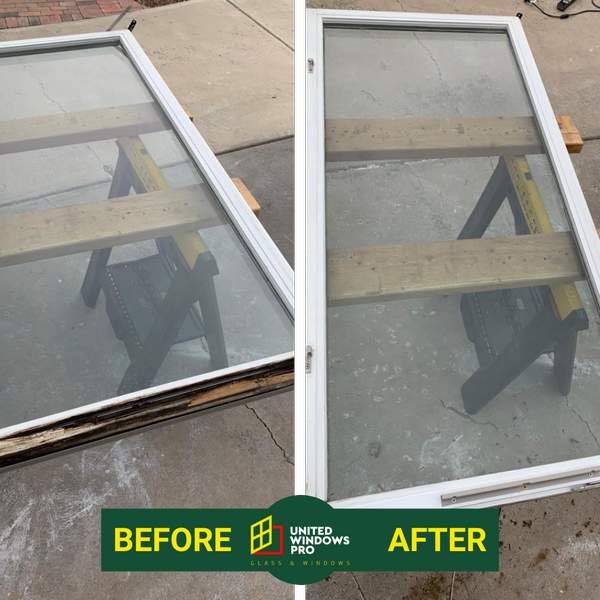 The primary wood window problems that our team of professionals can solve:
Blowings around the entire perimeter;

Breakage of the sash of a wooden window (we do old window sash replacement in this case);

Broken fittings;

Peeling paint;

Violations of the window geometry;

Worn out frame.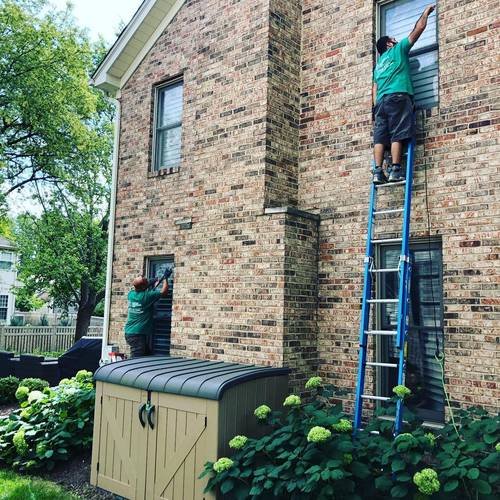 Window frames are also very vulnerable to damage, especially wooden ones. So you have to make sure that the window panes and the frames are in good condition, both inside and out.
Even though your window frames are made of vinyl, a composite of plastic and fiberglass, and last longer than wooden ones, you still need to keep them in good condition and order wood frame windows repair in Chicago if needed.
Frequently asked questions
How much does wood window repair Chicago cost?
Our company repairs wooden windows in Chicago at the price that will be the most favorable for you. After all, we treat our customers with understanding and value cooperation.
You can also learn the price of each service separately by calling us. 
We want to note that inexpensive wood window repair service in Chicago is not always high quality. Therefore, to save money, consider that you will not have to pay twice after professional repair.
What are the advantages of wooden windows over other types of windows?
An essential advantage of wooden windows is their resistance to condensation. Wooden window structures provide excellent ventilation and good air exchange in the room. The variety of wood species used to manufacture wooden window profiles determines the rich color range of finished products. 
And, of course, wooden windows are 100% environmentally friendly.
Would it be more profitable to install plastic windows rather than wooden ones?
Many people got used to the fact that only old wooden frames bring problems. Such structures do not allow you to save electricity. They let in drafts, and condensation appears on their glass surfaces. Many residents of apartments and houses think that choosing modern PVC structures for installation will save them from many problems for a long time. On the one hand, this is true, because the life of plastic windows is quite long. Nevertheless, they also tend to have different breakdowns that our professional staff can quickly eliminate.
But before thinking about replacing your wooden window with a plastic one, we recommend considering to order replace wood window sash.
Testimonials
Although we have not been working on the market for a long time, we have already established ourselves as good professionals and get a lot of positive feedback.
"Replaced a broken window for me. I was very happy with all aspects of their service. They were timely and professional. Their price quote was the lowest. The new window looks great."
"I found this company on Wednesday because our glass door to the building scattered. They came out and boarded up the door then I placed an order for a new door and it was a blessing that they gave us a discount off the new glass. The glass was installed on yesterday and We are okay with everything. Great work. Excellent customer service and quick turn around."
"After previous unsatisfactory service from another local window company I had a dilemma. I needed work done but didn't know where to go. I took a chance on United Windows Repair and was glad I did. I found the prices reasonable, the women in the office helpful and pleasant and the whole service performed very satisfying."
United Windows Repair Advantages
We can repair any wooden window structure;
A young team of professionals;
Modern approaches to window repair;
The ideal value for money;
Price calculation and budget preparation before we start repair works;
Bonded and insured staff;
Warranty for materials and work.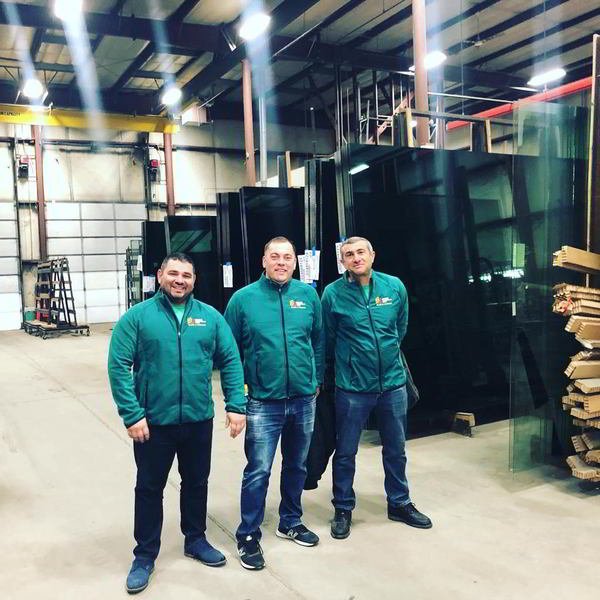 Leave a request
Are you interested in the cost, timing, or other questions about Chicago wood window repair?
Leave a request and get a free consultation and price calculation of window repair.
555 Allendale Dr, Wheeling, IL 60090