Insulated Glass Replacement in Chicago
Are you looking for a professional insulated glass unit replacement? Get A Quote below!
Insulated Glass replacement in Chicago by United Windows Repair
Our Company has been in business for over three years providing window repair and insulated glass replacement in Chicago. We have successfully delivered our services in the residential and commercial sectors all over the state. Be it replacement insulated glass units or other repair work. We have a trained team and skilled staff to provide the best for our customers.
Today, with many projects on our list, we stand proud with a sound clientele to our name. We ensure to provide each client with a great experience and services tailored to their unique requirements.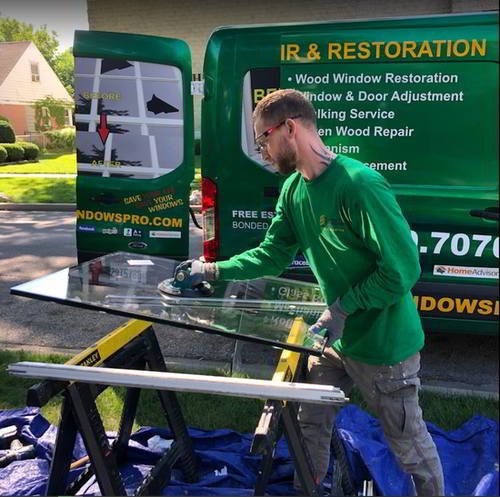 Our Services. Our Company provides all kinds of insulated glass repair and replacement services including:
Argon-filled insulated glass units;
Dual-Seal Silicon insulated glass;
Tempered and tinted, double and triple glazed glass;
Customized Shapes and sizes.
Before/After Photo
Please take a look at our before and after photos. You'll see the standard of our services and the detail we go to provide complete satisfaction to our clients.
(Click to see the full-size photo)
What Makes Our Services So Special?
Our Team
We have a team of skilled workers and provide around-the-clock support to our customers through our helpline. Our service members are hired and trained as permanent members of our team. They can do repairs, replace insulated window glass, and do related work.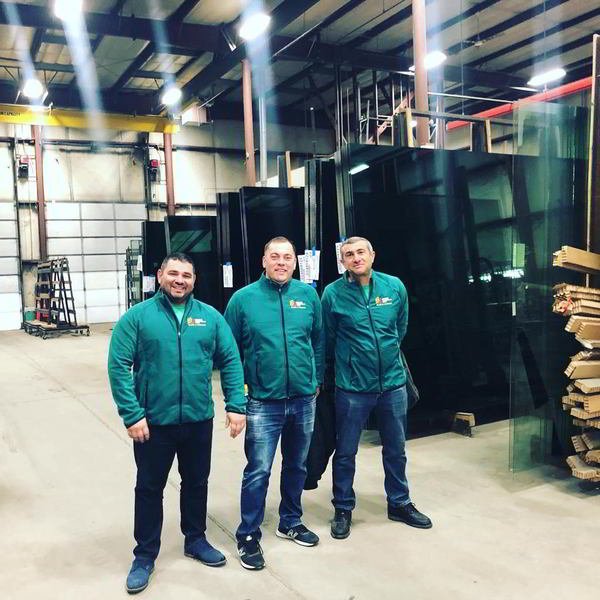 Best Materials
Be it the panels, windows, or any other insulated glasswork we do. We provide quality in our work. Our Company procures all the materials for insulated glass replacement in Chicago from our list of the top vendors in the industry, so our customers get premium quality and lasting results every time.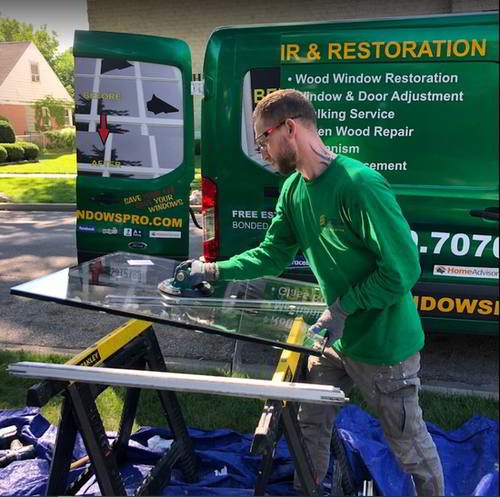 Storage
We also have our storage facility to store all the material we need. This way, it is accessible at any time, so all the client needs are catered for without any procedural delays.
Our Company provides residential insulated glass replacement in Chicago, including installation and repair works. We use quality insulated glass and related materials for all kinds of work sourced from the very best.
We value each client, so we adhere to all the rules and regulations of the state when providing our services.
Contact us
Call us now to get in touch with our sales team. You can also fill out the application form, and our team will get in touch with you.
Get a quote
Our sales team will give you an estimated quotation for the work.
We perform replacement works
Our workers will reach the site and carry out all the needful repair work.
Enjoy
You can pay us at your convenience and enjoy the final results!
Benefits of Using Insulated Glass
Now you may wonder why use insulated glass in the first place? Here are some key benefits of using this glass for your windows both in your house as well as in commercial buildings:
It's Insulated!
The first benefit is, of course, as per its name, that the glass helps keep it insulated. That is, the temperature inside your house or building stays consistent. The multilayered glass prevents any loss or gain of heat.
Increases Efficiency
This insulation works to prevent further waste of energy sources as well. The limited heat transfer translates into lesser electronic power consumption, which keeps it comfortably temperature regulated inside the space. This, in turn, decreases the per unit electricity consumption and hence your bills. 
Sound Insulation
Although insulated glass doesn't make your place soundproof, to be exact but it does help in insulating the noise. The insulated glass inhibits the noise from passing through the glass and keeps your place less noisy and comfortable.
UV Rays Protection
The glass also restricts direct sunlight from entering the rooms. This helps increase the life of your curtains, sofas, paintings, and other items and keeps them safe from fading.
Security
It is quite difficult to break through the insulated glass windows. So thieves and burglars breaking in would be the least of your concern with insulated glass panels or windows.
Types of Insulated Glass Units
You'll find two types of insulated glass units in the markets today:
Single seal units

Double seal units
The main difference is the sealing in between. The single seals can have silicone, hot melt butyl, polysulfide, or urethane between the glass and spacer. At the same time, double seals have hot melt butyl and PIB tape.
Moreover, all insulated glasses do not necessarily have the same type of glass in one unit. It can be tempered and patterned or tinted at the same time. However, the technique is the proper placement of each, which only the experts can do.
Frequently Asked Questions
How can I get an estimate for my insulated glass replacement in Chicago?
You have to fill out the form below or contact our team, and we will offer you an estimated quotation. However, the final quote can only be determined upon personal inspection of the site.
Can you make a custom-sized glass?
Yes, we provide all shapes and sizes of insulated glass. You need to book a consultation with us for a thorough inspection of the site and measurement by our experts. Then we can guide you through the available options and give you our recommendations.
How can I avail of your services?
First, you need to talk to our salesperson for an estimation or fill out the form on our website. Then you can get our experts to do a manual measurement and offer a consult on the service. Finally, you can decide the repair work needed and the costs of the overall work.
What kind of service do you provide?
We offer a number of insulated glass replacement in Chicago, including: 
Residential glass and window repair

Insulated glass replacement panels

Replacing thermopane window glass in Chicago

Commercial glass installations, etc.
Testimonials
We deal with each of our clients' requirements for insulated glass replacement in Chicago with priority. Check out these reviews by our prestigious customers.
"Replaced a broken window for me. I was very happy with all aspects of their service. They were timely and professional. Their price quote was the lowest. The new window looks great."
"I found this company on Wednesday because our glass door to the building scattered. They came out and boarded up the door then I placed an order for a new door and it was a blessing that they gave us a discount off the new glass. The glass was installed on yesterday 10/03/2021 and We are okay with everything. Great work. Excellent customer service and quick turn around."
"After previous unsatisfactory service from another local window company I had a dilemma. I needed work done but didn't know where to go. I took a chance on United Windows Repair and was glad I did. I found the prices reasonable, the women in the office helpful and pleasant and the whole service performed very satisfying."
United Windows Repair advantages:
We provide all-around support for all kinds of insulated glass repair and replacement works.
Our dedicated sales team ensures each query is answered promptly.
All our material is procured from the top quality providers in the field.
We have zero tolerance for delays; we stick to our deadlines.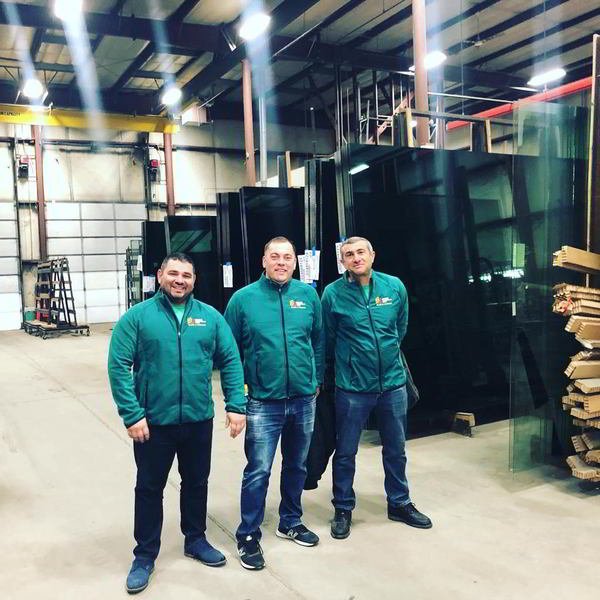 Contact Us Form
For all types of insulated glass unit replacements and replacement insulated glass panels, please fill out the form with your preliminary information and details, and our sales representative will get back to you soon!
555 Allendale Dr, Wheeling, IL 60090