Double pane glass replacement Chicago
We offer window high-quality glass replacement services.
Double Pane Glass Replacement in Chicago by United Windows Repair
You will need our young double pane glass replacement Chicago company if you are planning to renovate your house or change the interior of any room. We have provided a reliable glass replacement service for three years and have established ourselves as true professionals.
We can urgently replace double pane glass of a metal-plastic, aluminum, or wooden window by unpacking and gluing new glass to replace the broken one.
Our experts can come to measure and replace the glass in the window or door at a convenient time for you.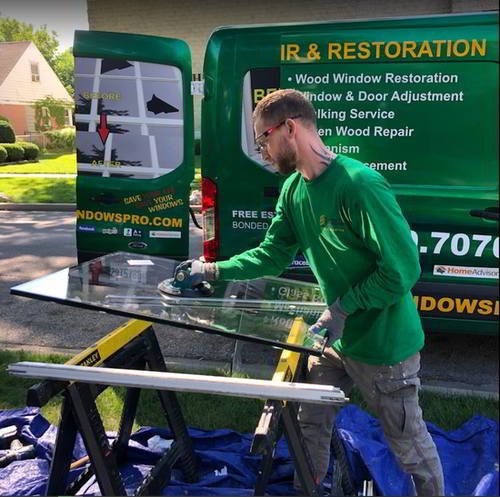 We provide different services, so you can safely entrust us with:
replacement of glass in windows and doors, showcases and double-glazed windows;
glass end processing and hole drilling;
installation of Low-E glass;
repair seal on your double pane window.
Why should you contact our company?
Here you are guaranteed to find one of the widest ranges of glasses from leading manufacturers.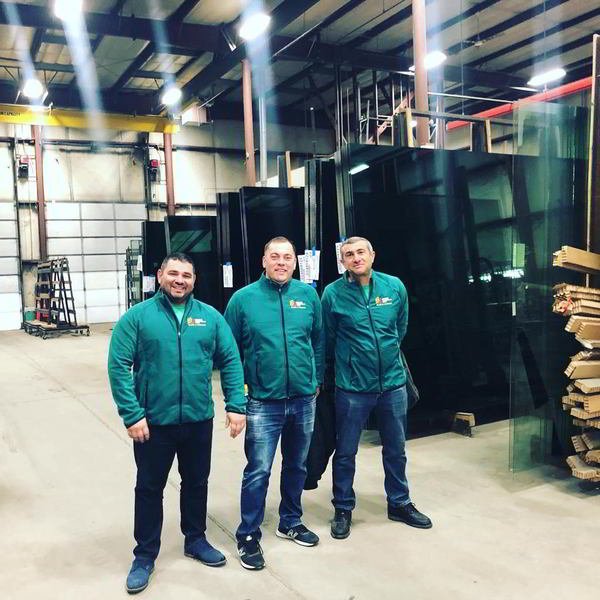 We will select the glass that best suits your needs and replace double pane window glass.
We will perform all services promptly and efficiently. We will save you from wasting time looking for other service performers.
We will perform high-precision and accurate glass cutting within 24 hours from the moment of the order. Thanks to automatic cutting equipment and the professionalism of our service members who can give glass any shape manually, the speed of order fulfillment does not affect the accuracy of cutting.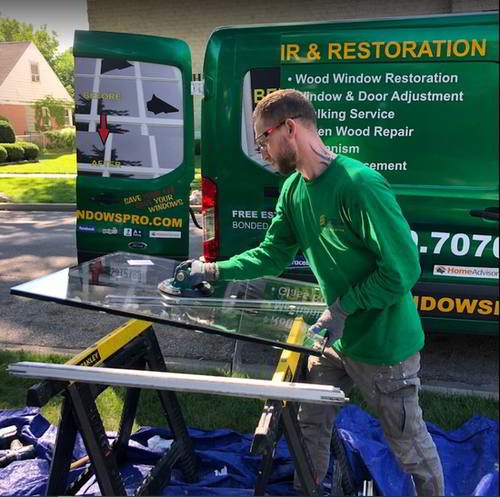 We will provide you with different glass replacement services at the best prices.
The complex order of our services is also a significant saving of your money because it consists of consistently favorable glass replacement prices. We don't have the highest rates on the market for double pane glass replacement Chicago work.
OUR ADVANTAGES – IS IT WHAT YOU NEED? THEN CONTACT US!
Please leave a request, and our specialists will call you back within 10 minutes. You can also contact us, and we will be happy to answer your questions.
Contact us
You place an order on the website and leave your contact details for feedback;
Get a quote
Our manager contact you to clarify the details;
Our service members come to measure and evaluate the cost of work
We perform replacement works
We select the required glass thickness, arrive immediately with glass at your address, and perform cutting, dismantling, and installing new glass in a double-glazed window on site.
Enjoy
You are satisfied with the result, and we are proud of ourselves
How to Replace Broken Double Pane Window Glass in Chicago without unnecessary troubles
Do you know what it means if glass breaks in your house? It means that you need to call the double pane glass replacement Chicago company urgently and install a new window!
Thanks to the complex services from our company, this process is easier than ever. You no longer have to go to the market on your own, looking for a glass of the required thickness, giving it for cutting, and carefully taking it home. 
Now all this work will be done for you by professional glaziers. And you, instead of running around shopping, can call our manager and choose the glass you need.
And then, we will immediately put the accepted order into operation, and soon brand new and utterly intact glass will be sparkling in your house.
Frequently asked questions
What glass do you usually replace?
In standard windows, double-glazed windows are used.
Double-glazed windows consist of three panes separated by two spacers. Noise and heat insulation indicators depend on the number of panes and the thickness of the double-glazed window (glass thickness and the distance between them).
Which glass should you choose to replace if you want to improve the window's performance? What are dual pane window glass replacement options in Chicago?
There are several options for improving the energy-saving and noise-reducing properties of double-glazed windows:
a double-glazed window has the best characteristics for sound and heat insulation;

double-glazed windows can be complemented with glasses of different thicknesses (the thicker the glass, the lower its thermal conductivity);

different thicknesses of chambers (gaps between panes) in a double-glazed window significantly increase the level of sound insulation and reduce thermal conductivity;

the use of energy-saving (low-emission or Low-E) glass
How to Replace Glass in a Double Pane Window? Do I need to place an order for window replacement immediately with its installation?
The installation of a window is one of the most critical factors in the quality service of the entire window unit, maintaining its intended functions and durability. With unscrupulous installation, errors, or DIY double pane glass replacement, even the highest quality window loses its advantages.
It is because the installation process includes, in addition to window pane replacement, the installation of vapor and waterproofing, window seal repair Chicago, finishing slopes, repairing double-paned windows. Professional specialists should carry out all these works. It is better if they are from the company that performed the measurements and made the structures themselves. There are many reasons for this. First of all, these are guarantees that companies give not only for the same systems but also for their installation, double-paned glass repair, and all related works.
At the same time, any third-party service team gives a guarantee only for the structures themselves. It means that with poor-quality installation, it will be challenging to determine the cause of the poor functioning of windows and eliminate possible drafts, fogging, etc.
In addition, only professional service members perform high-quality installations using unique materials and tools.
Testimonials
Check out the reviews about our work, because people will not advise bad things, and leave a request.
"Replaced a broken window for me. I was very happy with all aspects of their service. They were timely and professional. Their price quote was the lowest. The new window looks great."
"I found this company on Wednesday because our glass door to the building scattered. They came out and boarded up the door then I placed an order for a new door and it was a blessing that they gave us a discount off the new glass. The glass was installed on yesterday 10/03/2021 and We are okay with everything. Great work. Excellent customer service and quick turn around."
"After previous unsatisfactory service from another local window company I had a dilemma. I needed work done but didn't know where to go. I took a chance on United Windows Pro and was glad I did. I found the prices reasonable, the women in the office helpful and pleasant and the whole service performed very satisfying."
high accuracy of double pane glass replacement Chicago work performance;
speedy work with 100% quality guarantee;
highly professional servicemen;
available prices;
wide range of glass to choose from leading manufacturers;
a free estimate from our professionals;
100% positive customers reviews.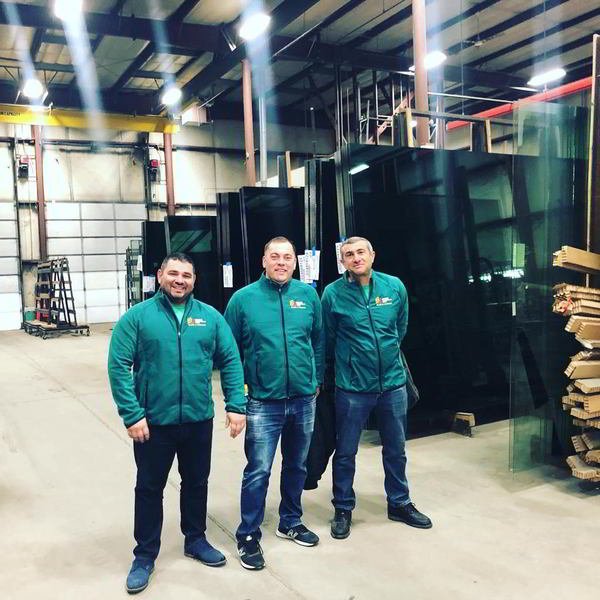 Get A Quote
Have you already decided to order double pane glass replacement Chicago in our company? Or maybe you still have doubts? In any case, call us or leave a request for a call. Our manager will be happy to advise you and answer all your questions.
555 Allendale Dr, Wheeling, IL 60090