Residential Window Repair by United Windows Repair 
United Windows Repair provides comprehensive residential window repair Chicago and window and door maintenance services in Chicago. Our company specializes in high-quality window and door repair and maintenance of any complexity. We adjust, repair, and replace components of windows, bringing old broken window structures to a state of perfection. Our specialists can provide you with quality work at any time convenient for you.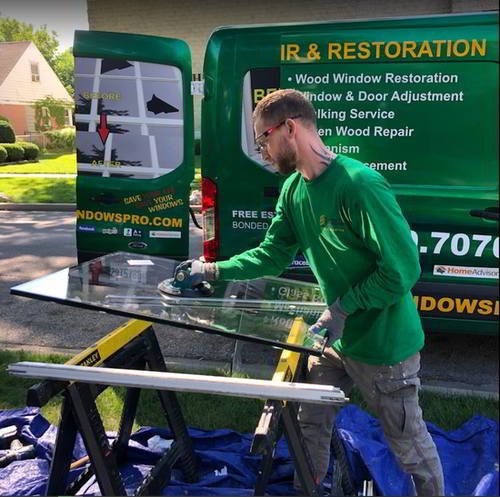 Residential window repair Chicago
Replacement of double-glazed windows
Replacement of fittings and window elements
Repair of window and door frames, sashes, and sills
Before/ after residential window repair in Chicago 
These photos speak for themselves about the level of professionalism of our employees. Please take a look at how our professionals managed to change these broken windows.
(Click to see the full-size photo)
Our Advantages?
By contacting our employees who can restore any broken window, each client receives a wide range of advantages:
High level of professionalism

We contract only qualified workers who can repair all existing window or door breakages.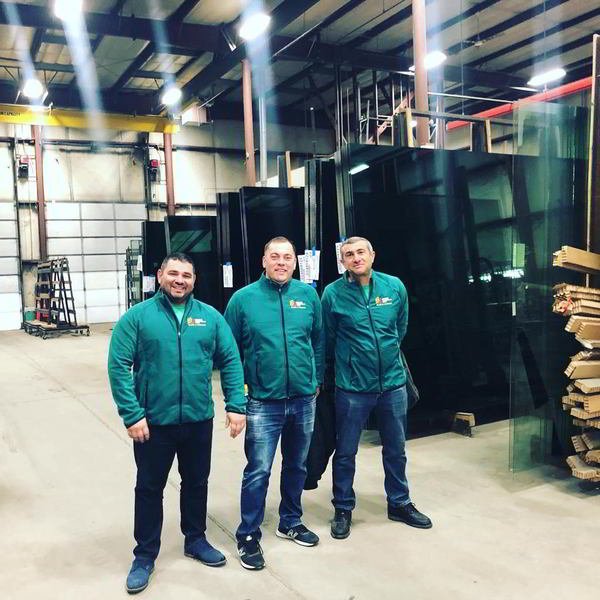 Affordable prices

We surprise our customers with the quality and speed of work, not with a high price in the check. On the contrary, our prices are as affordable as possible.

Guarantee of quality
We never set prices for services that are higher than the market ones. On the contrary, our prices are very affordable.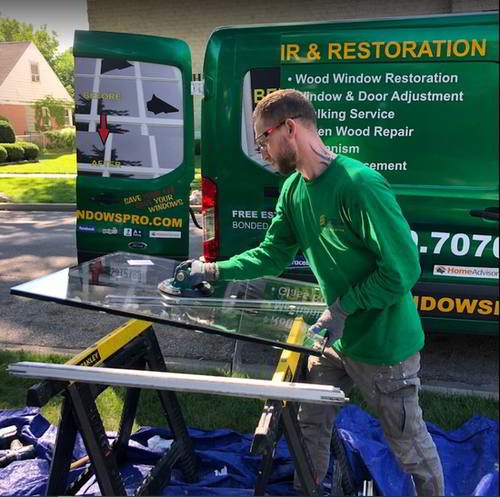 OUR ADVANTAGES – IS IT WHAT YOU NEED? THEN CONTACT US!
Please leave a request, and our specialists will call you back within 10 minutes.
You can also contact us, and we will be happy to answer your questions.
Call us using the phone below or leave a request here on the website
Our specialist will contact you and provide you with a free consultation and estimate
Our workers will arrive and fix your problem with the window or door structure
Time to enjoy the results! You can also leave feedback on the website if you want.
Residential window repair Chicago and replacement of fittings in metal-plastic windows and doors in Chicago
Partial or complete residential window replacement Chicago of fittings is a standard procedure during residential window repair in uptown Chicago. It requires the participation of skilled window workers. Often, owners of metal-plastic or wooden windows tend to periodically replace their windows' functionality to avoid accidental breakdowns since all mechanisms have their own service life, declared by the manufacturer. Repairs in such situations will be inappropriate, which can cause unnecessary and empty costs.
What are the stages of residential window repair Chicago and the replacement of fittings?
The window accessories replacement service begins with dismantling old functioning systems and preparing for installing new ones.

Cleaning the repair area is carried out after removing the functional and fixing bars – locking and corner.

Next, the workers install hinges – the main and additional ones. And after that, the hinges are combined and fastened.

After fixing the corresponding strips, the remaining components are attached at the final stage.

Finally, the window repair workers perform the mandatory lubrication of the new functionality and structural adjustment of the window.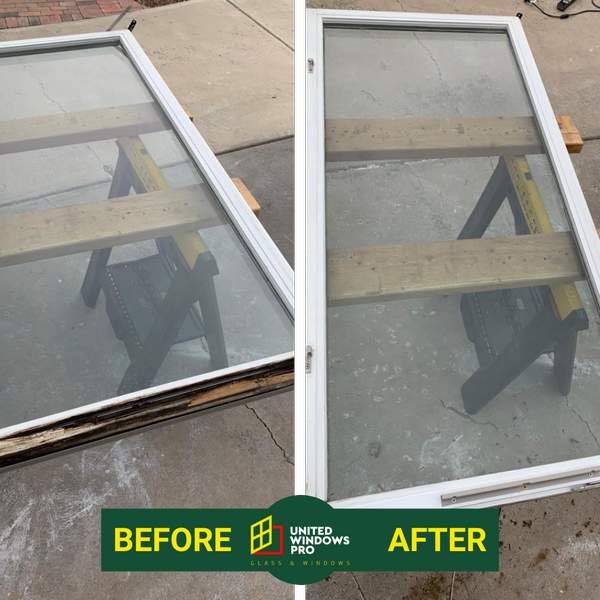 Correct residential window repair Chicago, adjustment, and timely maintenance will ensure a long life of all window mechanisms without frequent updates.
Calling a specialist to estimate the breakage and develop the work plan is a one-time fee. At this stage, our professional will draw up action and create a list of materials needed to replace the fittings and possible concomitant residential window glass replacement of other components. Thus, upon the secondary arrival, the window repair staff will be ready for work with a proper set of the necessary kit to repair the structure.
The company's managers will help to sort out small details and explain the situation over the phone at any convenient time.
Our company holds a leading position in repairing and adjusting window structures and provides qualified services.
If you want to order residential window repair Chicago but still have any doubts or questions, contact our company representatives at the phone number below. We will gladly answer all your questions and explain the nuances of the window repair process in detail.
Frequently asked questions
Why should you choose our company?
We perform our work well and take responsibility for its quality. Therefore, it is essential that the client remains satisfied on the day when the service is provided and months after repair.
Can you guarantee 100% quality of residential window repair Chicago?
Our young team consists of the best professionals in their field. That is why we can guarantee the best results and take full responsibility for the window repair.
How is the price for window repair services calculated?
The following factors determine the price of the window repair service:
the volume of work needed to be done

the complexity of the breakdown

window size and other parameters 

the cost of fittings and components
What is a double-glazed window, and why is it essential to choose it correctly?
Double-glazing for windows consists of a 90% transparent part containing two or more glasses. The gaps between the glasses are filled with air or inert gas. To do residential glass repair Chicago or replacement, it is optional to change the frame itself.
What functions can a double-glazed window have?
Not so long ago, the production of double-glazed windows had only a few technical characteristics. But nowadays, progress has gone further, and the production of double-glazed windows has begun to be accompanied by more demanding consumer requests. Such vital parameters define modern double-glazed windows as:
multifunctionality;

noise insulation;

energy efficiency;

anti-burglary systems;

sun protectiveness

and have other characteristics that are supplemented every year.
What are the advantages of energy-saving double-glazed windows, and why is it necessary to repair them from time to time?
To understand whether it is necessary to repair or replace the double-glazed windows, the easiest way is to use a thermal imager, which will give a more accurate picture of heat loss due to its partial return to the outside through the windows. The advantages of energy-saving double-glazed windows are the following:
The disappearance of problems with condensate, namely the reduction of the coefficient of temperature difference;

Energy-saving double-glazed windows can be both single- and double-chambered;

Proper spraying of the glasses prevents the exchange of temperatures not only in the winter but also in the summer season;

The energy-saving layer does not affect the reduction of daylight in the room.

The double-glazed window looks like an ordinary window, but at the same time, it prevents the burning of household items in the sun's rays;
When is it necessary to replace windows?
There are a lot of situations when it is necessary to replace windows. In some cases, this measure can be very urgent.
After some time passes from installing the windows, the double-glazed window is filled with moisture. It signals that you need to replace the double-glazed window. Unfortunately, depressurization is a common problem of low-quality windows. In such cases, the frame remains in place, and the glass unit must be replaced with a new one.
It will not be possible to do residential glass repair Chicago. In such circumstances, urgent residential window replacement Chicago of double pane is required.
Suppose the window owner decides to replace single-chamber glazing with double-chamber one. In that case, it is worth ordering a glazing package and, at the same time, considering all additional requirements to ensure maximum comfort for many years.
Testimonials
Have you already ordered our services? Leave your feedback here, or just read what others write about us.
"Replaced a broken window for me. I was very happy with all aspects of their service. They were timely and professional. Their price quote was the lowest. The new window looks great."
"I found this company on Wednesday because our glass door to the building scattered. They came out and boarded up the door then I placed an order for a new door and it was a blessing that they gave us a discount off the new glass. The glass was installed on yesterday and We are okay with everything. Great work. Excellent customer service and quick turn around."
"After previous unsatisfactory service from another local window company I had a dilemma. I needed work done but didn't know where to go. I took a chance on United Windows Repair and was glad I did. I found the prices reasonable, the women in the office helpful and pleasant and the whole service performed very satisfying."
United Windows Repair Advantages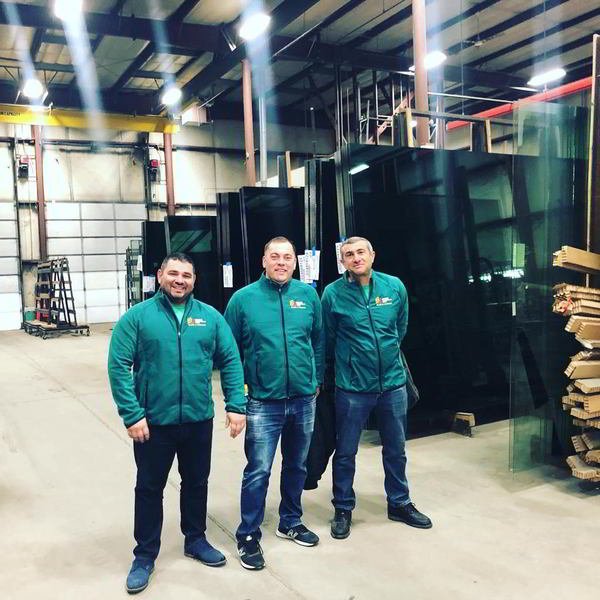 Competent and skilled workers
Affordable prices
Speed ​​of work
 Implementation of complex repairs and reconstruction of windows
High-quality components
Leave a request
Do you need quality residential window repair in Chicago? Leave a request on our website, and we will call you back!
555 Allendale Dr, Wheeling, IL 60090