Window Balancer Repair
Professional window balancer repair solutions for your window at an affordable price
WIndow Balancer Repair Services by United Windows Repair 
Our company's specialists in Chicago are always happy to help you deal with various window profile problems. We can provide repair, installation of windows, and high-quality window balancer repair. The company specializes in glazing and window hardware parts repair at very competitive prices.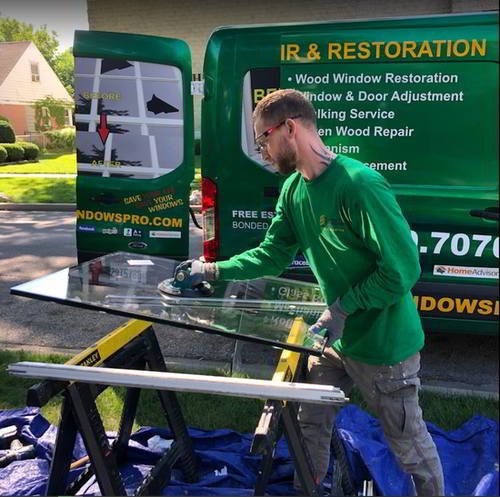 single and double-pane window repair and replacement
Window sash, frame, and sill repair
Glazing and Low-E glass installation
Window repair and replacement
Window hardware parts repair and replacement
When ordering window balancer repair from our company, you get the following advantages:
High-quality window profiles and accessories

We provide our clients with high-quality windows, doors, and fittings from our own warehouse.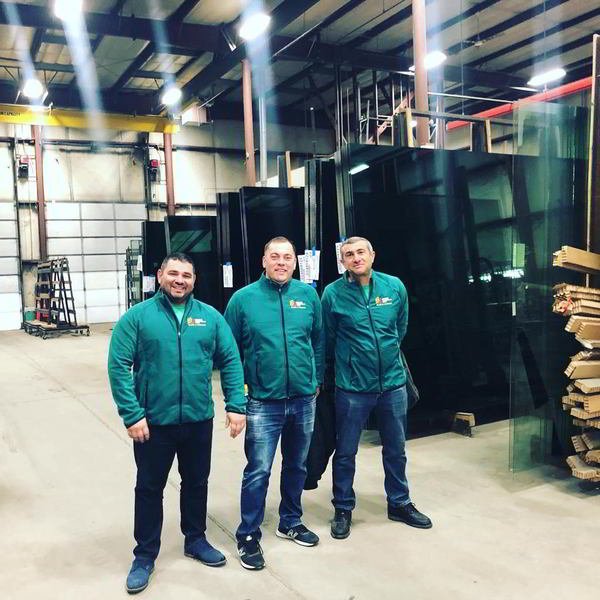 Free measurements and estimate

You get fast and free same-day window measurement and price estimation. Delivery of window components will also be for free.
Highly professional staff
Our workers have extensive experience and perform only high-quality window and window balancer repair.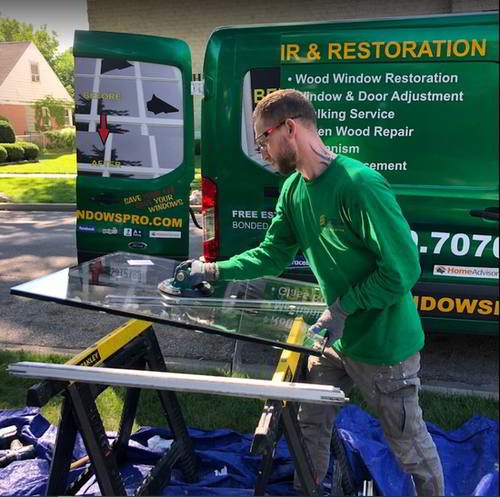 OUR ADVANTAGES – IS IT WHAT YOU NEED? THEN CONTACT US!
Please leave a request, and our specialists will call you back within 10 minutes.
You can also contact us, and we will be happy to answer your questions.
Order windows in four steps
Contact us or leave a request
Get your free consultation, measurements, and estimate
Get the window balancer repair work done
What exactly is window balancer repair? 
Residential windows have four common types of window balancer:
weight and pulley

spiral/ coil

block and tackle

constant force balancer
Our company can quickly repair window springs and any other type of balancer. Let's look at how exactly we repair each type of window balancer.
Weight and pulley balancer repair
If there are old wood windows in your house, there are also big chances that the weight and pulley balancing system is what you have. If they are broken, you will need a professional window weight repair.
You may need to spray the pulleys with lubricant for windows opened up and down that stay in place but are noisy.
You'll need access to a pocket in the jamb to see where the problem is for windows that you can't open easily or open up with difficulty.
In most cases, the sash pulley is damaged or torn, making repairs easier. We have to replace the old pulley with a new one.
If the weight is missing, you need to know the weight of the sash before looking for window spring replacement.
Repair of spiral balancer
For window systems with a spiral balancer, it may only be necessary to adjust the spring or coil tension to ensure smooth window operation. We will need a coil balance tension tool to adjust the spring tension. The next step is to remove the sash from the window frame and hook the tension tool to the bottom of the spring rod. The hook lets you twist the bar and tighten the spring to the required tension.
Our company does professional window spring repair. But there are cases when we can't repair a broken spring. If this is the case with your window, we will need to replace the spring counterweight. And it would be a good idea to replace both counterweights so that they are both in new condition. Our workers only replace the balance if the rest of the window is in perfect condition. If the window is old and inefficient, replacing the entire window unit would be good.
Constant Force Balancer Repair
Balancing systems with constant force seem to be the most durable weights. This scale has a closed stainless steel coil system and works like a tape measure. Due to its design, a constant force balancer is unlikely to face the same problems that spiral and weight/pulley systems face.
Top brand windows work with a constant force balancer system and usually come with a lifetime window components warranty. Most window manufacturers that use this type of balancers are so confident in the system's durability that they include a lifetime parts warranty. But even if your constant force balancer stops working, we can easily repair this balancing system.
Our experienced staff can easily repair your window balance system no matter what type of balancer you have.
Order a free consultation right now!
Do you need a consultation?
Please leave a request, and our manager will answer all your questions.
Why is it recommendable to call professionals for window balancer repair
A window sash needs an accurate counterweight or balancer to function smoothly. It would be best if you used the original equipment to repair it. The easiest way to find the right replacement part is to determine the window brand and model. Finding this information can be tricky, but you will need it to match your balancing systems with your window.
Another necessary thing is to find the source of the original balance. It would help if you found a professional who understands these systems to do it.
The high qualification of our employees is without a doubt our main secret of success and the reason for hundreds of positive customer reviews. You can entrust our company with the entire expert assessment of the breakdown and find the right solution. Contact us now and get a free consultation and price estimate.
Frequently asked questions
What types of windows have balancing systems?
Window counterweights can only be found in windows that move up and down, called single or double-hung windows. The balance mechanism helps open windows vertically, counteracting the force of gravity.
You won't find window balancing in horizontal sliders because this type of window is on a horizontal track and slides left or right to open. Double-pane and hinged windows do not need counterweights because they work on hinges and open by pushing.
Which types of window balancers are there?
There are several types of window balancers. The type of balance system in your window depends on the age of this window and the manufacturer. Like the rest of the window systems, the balancer has advanced with modern technology. 
Residential windows have four common types of window counterweights:
weight and pulley

spiral/ coil

block and tackle

constant force balancer
Can I repair or replace window weights?
Theoretically, if you can identify and find the original window hardware parts of your window balance, you can replace them. To do this, you need to specify the manufacturer and series of windows, the part number of the balancing system, and involve a qualified specialist to carry out the window balancer replacement.
But if you don't manage to complete all these tasks, you can always call the professionals to do it with no problems.
Testimonials
Here you can find the honest customer reviews of our window services.
"Replaced a broken window for me. I was very happy with all aspects of their service. They were timely and professional. Their price quote was the lowest. The new window looks great."
"I found this company on Wednesday because our glass door to the building scattered. They came out and boarded up the door then I placed an order for a new door and it was a blessing that they gave us a discount off the new glass. The glass was installed on yesterday and We are okay with everything. Great work. Excellent customer service and quick turn around."
"After previous unsatisfactory service from another local window company I had a dilemma. I needed work done but didn't know where to go. I took a chance on United Windows Repair and was glad I did. I found the prices reasonable, the women in the office helpful and pleasant and the whole service performed very satisfying."
United Windows Repair Advantages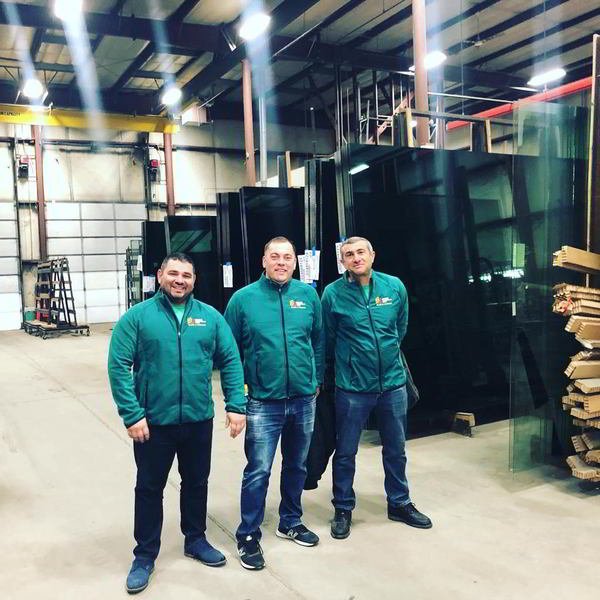 Only high-quality window products;
The best prices;
Friendly customer service 
Professional, high-quality window repair from professionals
Leave a request
Do you need a professional window balance repair?
555 Allendale Dr, Wheeling, IL 60090