Storefront Glass Replacement
Refresh the face of your business by ordering storefront glass replacement!
Storefront Glass Replacement Services by United Windows Repair 
United Windows Repair offers its clients a wide range of window services, including storefront glass replacement. After working in the window services market for several years, we have established ourselves as a reliable glass service brand that works with private clients and corporate companies.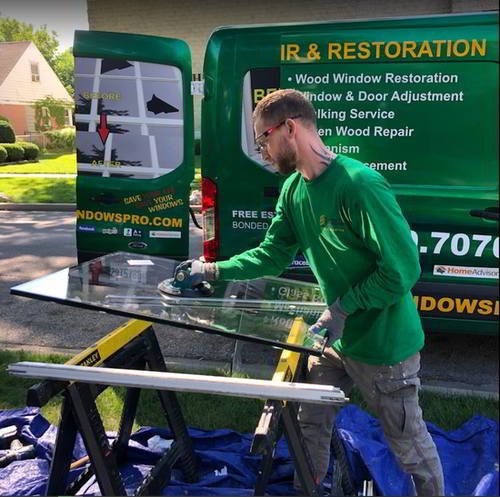 We perform the following services:
Commercial glass installation and replacement
Single- and double-pane window repair and replacement
window fittings repair and replacement
patio and French door repair and replacement
Our Advantages?
Implementing a variety of tasks for the french door repair & glass replacement, we guarantee:
Repairers from United Windows Repair with many years of experience
First of all, our clients choose us because of being interested in hiring professionals in the window industry. The staff is always ready to go to the site to perform the work in the shortest possible time.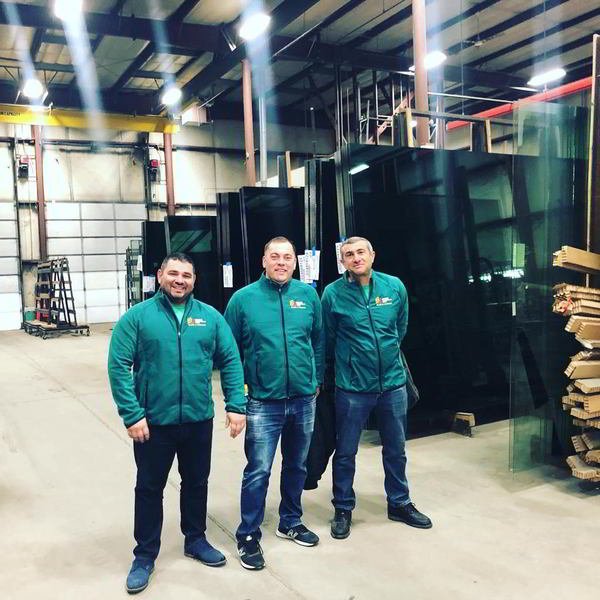 Customer-oriented company with a transparent policy
Storefront glass replacement is one of the main directions of United Windows Repair. We are ready to solve any problem with glass. If you agree on all the order nuances in advance, you should not expect any hidden surprises.
Free measurements and estimate 
Before starting work, we always carry out detailed measurements and provide an exact on-site price estimate. It is included in the price of the ordered services and is free for our customers.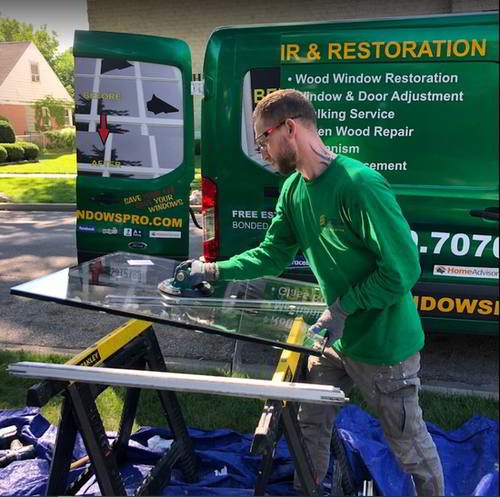 Order process
Four easy steps to a new storefront!
Сall us or leave a request.
We consult you for free and do measurements and estimate storefront glass replacement cost.
Our professionals do storefront glass replacement.
You enjoy how beautifully the new storefront glass decorates your premises.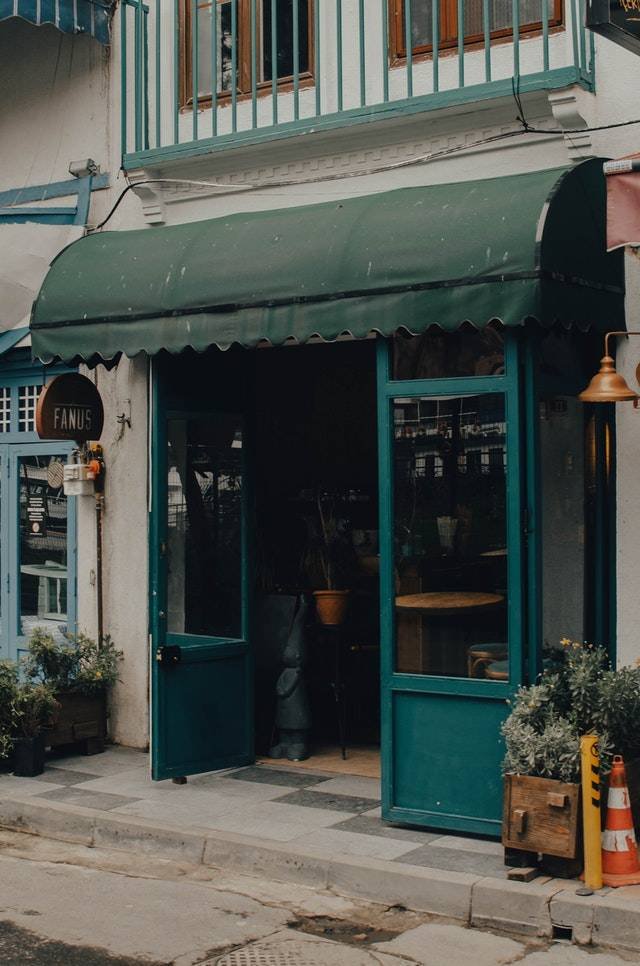 Storefront glass replacement of wide-format sheet glass
Every store or office on the ground floor needs the perfect storefront. It primarily helps to attract customers and maintain business status. But, as everywhere, storefront requires constant care. Storefront glass replacement is a standard service from United Windows Repair. Our professional staff will help you quickly repair damaged glass, restore its former attractiveness, and "refresh" the face of your company.
Why should you order storefront glass replacement from United Windows Pro?
We have all the necessary equipment for lifting and fixing significant glass elements.

We work with large shopping centers, malls, business centers, shops, and governmental agencies.

We apply the professional approach to glass replacement and installation.
Storefront glass replacement is time-tested by our customers.
If you want to have the windows installed without problems, it is better to order this service from our company. The approach of our experts is marked by a high assessment of safety and speed of work.
You can order a storefront glass replacement right now.
The best storefront glass replacement is already in front of you!
United Windows Repair provides only high-quality services for its clients. You can order commercial storefront glass replacement at any time convenient for you. Our operators will help to form a price exclusively for your financial capabilities. At the same time, clients are completely protected from unforeseen circumstances: insurance obligations are provided to everyone. United Windows Repair is ready to cooperate regularly, which will help obtain a loyalty program beneficial to the client. Professional service members, equipment, and vehicles are at your service.
Our job is to replace glass storefronts. Any glass product is delivered and installed in hours and is guaranteed to be without damage on the surface. Professional storefront glass replacement
is a separate segment among the services of our company. We take on even the most complex orders.
Be sure to contact our manager. By becoming our customer, you get low prices and excellent service. We have encountered various large-format glass and window shapes for many years of work. We can get out of any situation and work on mutual agreements.
Replace your storefront today – leave a request now!
Frequently asked questions
Is it possible to replace the window glass yourself?
Demand for window services is always relevant because it is often impossible to safely transport and install a storefront glass. Therefore, it is reasonable to call a glass company with a wide range of window services.
Why is transporting shop windows so dangerous?
The presence of many components complicates the fixation of the glass.

Without proper disassembly of structures, the risks increase several times.

Mirror has a low impact strength as standard.
That is why it's essential to entrust commercial storefront glass replacement to professionals.
How does an adequately installed storefront glass affect electricity bills?
It is necessary to understand that the correct installation of a storefront, in many respects, will play a role in the future economy of electric power. In winter, you should pay special attention to the isolation of the room from the street. By itself, glass already reduces protection against the cold, making it necessary to minimize heat leakage. With our company's services, customers can not worry about the thermal insulation of their premises. Our professionals will take care of it.
A comprehensive solution to the issue of storefront glass replacement helps to avoid overpaying for electricity. Additionally, working in such a room is more comfortable, which will positively impact customer service.
Testimonials
Are you curious about what people say about us? Then read the customer reviews below.
"Replaced a broken window for me. I was very happy with all aspects of their service. They were timely and professional. Their price quote was the lowest. The new window looks great."
"I found this company on Wednesday because our glass door to the building scattered. They came out and boarded up the door then I placed an order for a new door and it was a blessing that they gave us a discount off the new glass. The glass was installed on yesterday and We are okay with everything. Great work. Excellent customer service and quick turn around."
"After previous unsatisfactory service from another local window company I had a dilemma. I needed work done but didn't know where to go. I took a chance on United Windows Repair and was glad I did. I found the prices reasonable, the women in the office helpful and pleasant and the whole service performed very satisfying."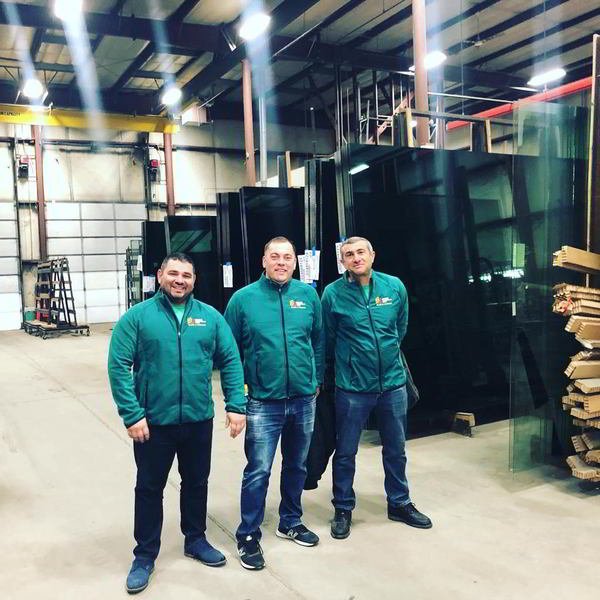 United Windows Repair Advantages
Decent rates for window services
Professional staff who take care of client's property
We provide a full range of window services
Leave a request
If you have a question about choosing a window company in Chicago or in Illinois state, contact United Windows Repair right now by leaving a request.
555 Allendale Dr, Wheeling, IL 60090