Milgard window repair by United Windows Repair
We are a window and door repair company that provides Milgard window repair.
Thanks to the updated equipment and the extensive experience of the workers, we can repair windows of any brand.
We have been successfully operating on the market in Chicago for 20 years. We repair and install wooden and metal-plastic windows, doors, window sills, ebbs, and arched structures.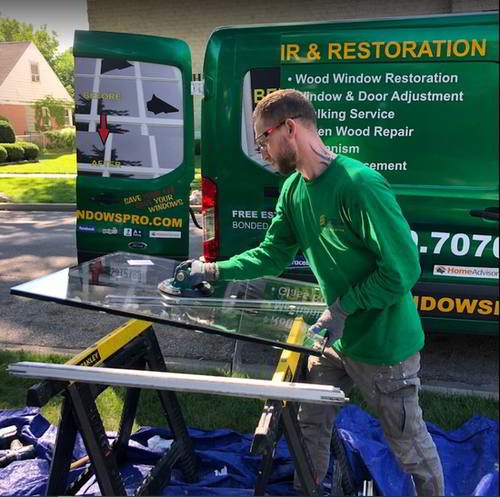 We provide the following services:
Milgard window screen replacement;
Milgard window sash replacement;
insulation of plastic windows;
Milgard window installation;
repair of plastic and wooden windows with double-glazed windows;
Milgard window lock replacement.
Before/after Milgard window repair photos
These pictures show the difference between broken Milgard windows and the repaired ones by our company.
(Click to see the full-size photo)
Why should you choose our company?
When ordering Milgard window repair from our company, we guarantee to provide you with the following advantages:
Durability and guaranteed functionality of repaired windows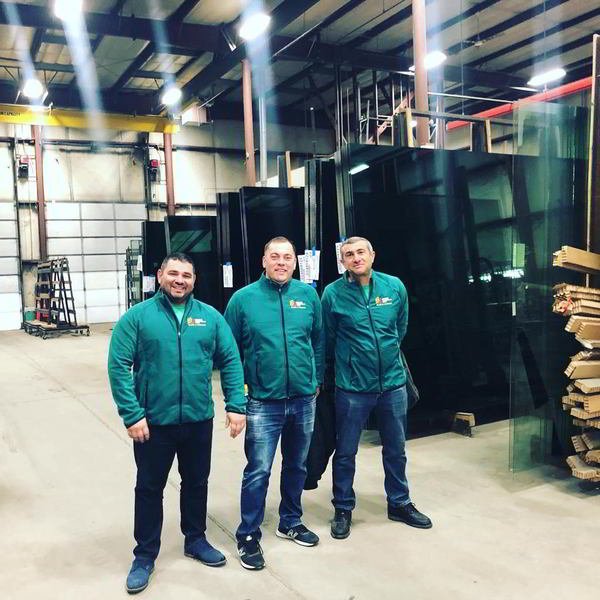 We use our own Milgard window repair parts to repair Milgard windows, confirm the quality of each window with a passport, and take responsibility for your well-being. Thanks to the latest equipment, high tightness, thermal insulation, and sound insulation of windows are ensured.
Perfect installation and a high level of quality of the products and services
Our company employs a professional team that performs all service works following repair standards. The level of repair technology and our service meet the strictest requirements of the Milgard window company.
The possibility of getting qualified advice on any issue with windows
Thanks to the high competence of our managers and sincere concern for customers, they provide a comprehensive solution to the needs of construction, Milgard window repair, and improving the comfort of the house. It is the primary goal of the company.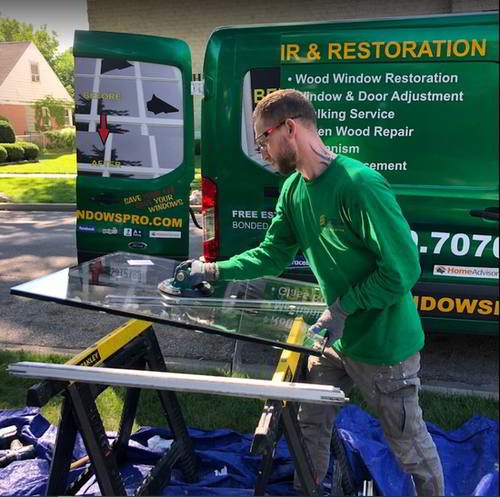 Contact us
Order a Milgard window repair by leaving a request below. We will call you back almost immediately.
Get a quote
We will calculate the cost of the repair. If you do not know the size of your window, our worker will come and take measurements.
We perform replacement works
We come to your home or office and repair the window adhering to all technologies.
Enjoy
You enjoy the repaired window.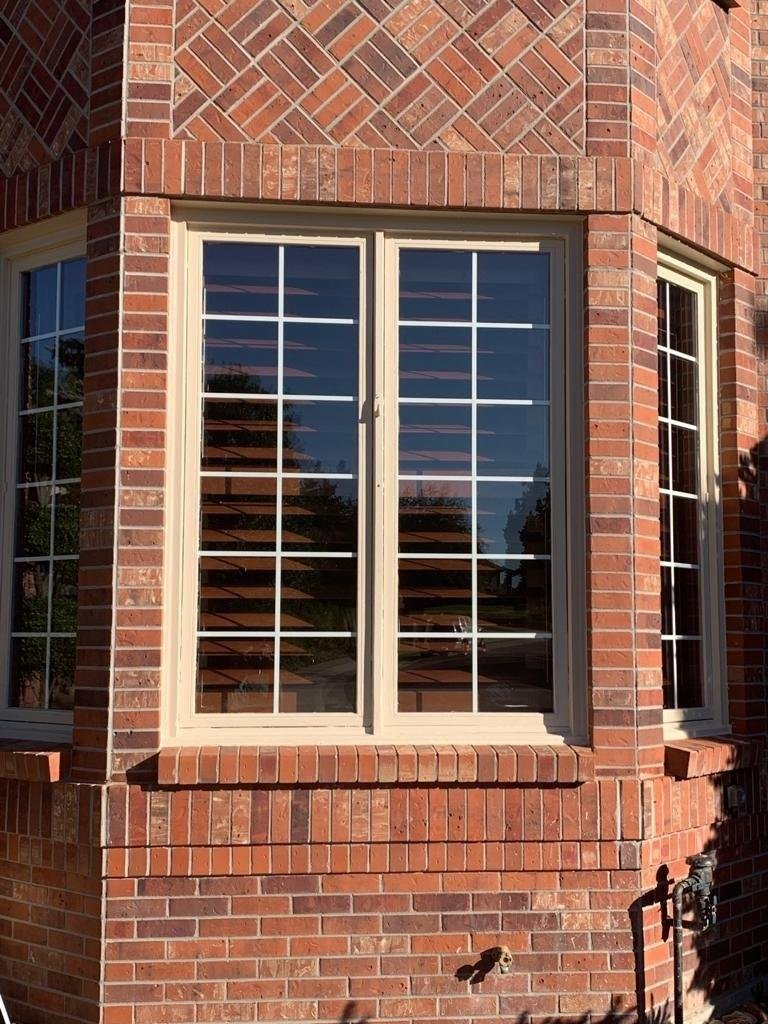 Why are Milgard windows so popular among our customers?
Milgard began in 1958 in Tacoma, Washington, as Milgard Glass Co. The company makes its insulated glass, vinyl Milgard window parts, and fiberglass frames. Their windows are known for their modern and straightforward look with thin edges and minimalist style.
In 2001, Masco Corp. bought Milgard. Today, Milgard has manufacturing and trading locations in the Western United States, including Oregon, Nevada, California, Colorado, Utah, and Arizona. Milgard is the largest window manufacturer in the Western U.S. and has strengthened its industry leadership through its ability to anticipate customer wishes. Milgard is also recognized for both exceptional services and product quality.
United Windows Repair company is ready to do Milgard window repair for you!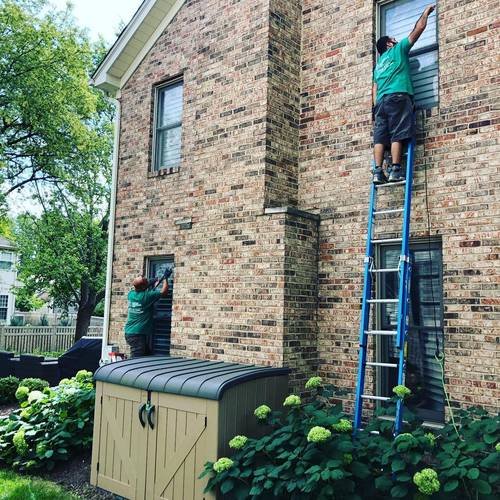 Did you break the glass of the Milgard window, or are some Milgard window replacement parts broken?
The United Windows Repair company has been providing services for repairing and maintaining wooden and vinyl Milgard windows for many years.
Our specialists will come to you, take measurements, deliver the necessary materials, and promptly eliminate the problems with windows or doors.
The advantages of our company:
more than 20 years of experience;

using only high-quality materials;

quick fulfillment of orders;

guarantee of the quality of the work done.
When ordering services from United Windows Repair, you can be sure of the quality of the work performed. We work at a convenient time for you.
Frequently Asked Questions
What is the advantage of Milgard windows over competitors?
The data shows that Milgard takes precedence over the competitors in terms of innovations. The company has been involved with significant innovations in fiberglass window technology:
 Milgard windows have the following benefits:
harmless and environmentally friendly

energy saving

are not affected by corrosion

do not fade, weather-resistant

flexible and accept almost any configuration

fireproof, does not support combustion

long service life and retain their properties for many years
What are the types of Milgard windows?
Milgard Windows is a window manufacturer known for its wide range of windows for Milgard window replacement. Their window products are available in such materials as wood, vinyl, fiberglass, and many styles and colors. Also, you can choose from various styles and functions with four different window lines. Milgard offers five standard FRP window frames and different colored FRP windows.
Another option that Milgard offers is a window that combines a fiberglass outer frame that provides durability with an inner wood frame that adds beauty to the interior.
The company also offers the Quiet Line system, which provides impressive sound isolation in noisy areas.
For a more upscale look, the company also makes wood-lined fiberglass window lines that withstand harsh weather while maintaining the traditional look of wood windows.
What are the standard sizes of a Milgard wooden window?
Milgard designs every wooden window individually, so it doesn't have standard sizes. However, although custom windows are available, there are minimum and maximum sizes that a company can accommodate.
What are the parameters of Milgard vinyl windows? How to repair my Milgard vinyl window?
Milgard makes many types of vinyl windows. For example, double canopy windows in Tuscan style have a minimum size of 1 ½ x 2 ½ feet and a maximum of 4×4 feet. The Montecito horizontal window ranges from 2×1 to 2×6,6 feet. The Line Line style window ranges from 1×1 feet to 8×6 feet.
What are the sizes of Milgard fiberglass windows?
Double-glazed windows are reminiscent of traditional stained wood, but they can expand more because of fiberglass. For example, in the Ultra series with double-pane windows, the minimum size is 1 ½ x 2 ½ feet, and the maximum is 4 x 7 ½ feet. WoodClad showcase window is 1 x 1 foot 8 inches.
What are Milgard window prices? How to repair window balance Milgard single hung?
Milgard windows offer four essential quality and price levels for replacement windows. From lowest to highest priced, they produce the following series:
Milgard Tuscany vinyl windows

Essence wood windows

Ultra Fiberglass windows

Montecito vinyl windows.
 A standard Milgard aluminum single hung window will cost about $200 per window, or about $450 total installation costs. But on average, prices range from $240 to $625 per window depending on the style, size, and the glass thickness. The prices vary from $350 to $600 per installation if you choose wood or vinyl windows.
Please check the cost of other services with our managers, who are always ready to answer all your questions.
Testimonials:
You can look through some reviews at Yelp and Home Advisor. As you can see, we have a 100% satisfaction rate.
"Replaced a broken window for me. I was very happy with all aspects of their service. They were timely and professional. Their price quote was the lowest. The new window looks great."
"I found this company on Wednesday because our glass door to the building scattered. They came out and boarded up the door then I placed an order for a new door and it was a blessing that they gave us a discount off the new glass. The glass was installed on yesterday 10/03/2021 and We are okay with everything. Great work. Excellent customer service and quick turn around."
"After previous unsatisfactory service from another local window company I had a dilemma. I needed work done but didn't know where to go. I took a chance on United Windows Repair and was glad I did. I found the prices reasonable, the women in the office helpful and pleasant and the whole service performed very satisfying."
We gained the trust of our customers for a good reason!
only professional servicemen;
we know how to do Foggy Glass Repair Chicago, so you don't need to replace them;
100% satisfaction rate;
reasonable prices;
quick response to the quotes;
on-site free estimation of the price;
we perform all works with diligence.