Window repair Illinois (IL)
Order fast and high-quality window repair from one of the best professionals in Illinois!
Do you want to see our skilled professionals in action?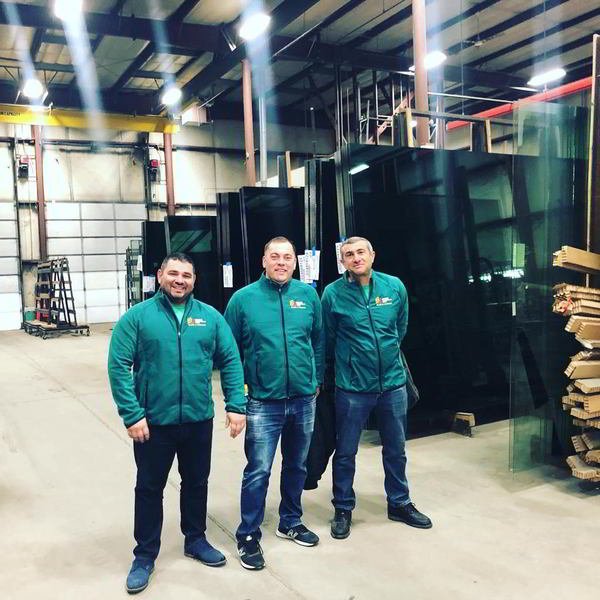 United Windows Repair company offers professional, high-quality window repair and service for all types of windows in Illinois. You can order a full range of window and door repair services in Chicago and other cities in the state of Illinois.
Our company faithfully and qualitatively fulfills the tasks assigned to us. We use only professional tools and original quality materials that have earned the trust of time. United Windows Repair provides professional window repair Illinois and adjustment of windows and doors made of wood, aluminum, and metal-plastic. Our company also provides services for the restoration of wooden windows, repair of breakages of any complexity of double-glazed windows, and replacement sealing rubber and fittings.
Three services that are the most popular among our customers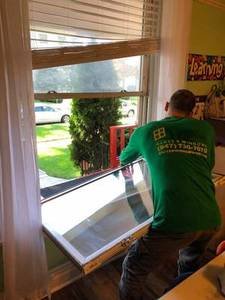 WOOD WINDOW REPAIR
It is one of the most demanded and expensive Illinois window repair services. As part of this service, a partial or complete replacement of elements of the wooden window structure can be performed.
Repair and adjustment of wooden window structures and mechanisms
Restoration of the wooden frame
Wood window sill repair Illinois
Replacement of Double-glazed Windows in Wooden Structures
Residential & Commercial Wood Window Repair Services
Replacement of handles, locks, seals
Lubrication of Wooden Window Fittings & Mechanism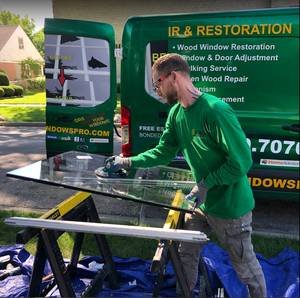 DOUBLE-PANE WINDOW REPAIR
It is one of the most popular services in our company. As part of the service, our professionals restore the sash geometry, adjust the fittings, and perform its cleaning and lubrication.
Lo-E glass, Tempered, Obscure
Rotten Windows Sash Replacement
Insulation Glass Until Replacement
Residential & Commercial Window Repair Services
Changing single pane to double pane
Adding new fittings (anti-burglary mechanisms, childproof locks, closers, blockers, limiters, etc.)
WINDOW REPAIR & REPLACEMENT
A broken or damaged double-glazed window must be replaced with a new one. When installing, we use only the highest quality and factory-made double-glazed windows from the best manufacturers.
Replacement of the broken parts of the window structure
Rotten Windows Sash Replacement
Insulation Glass Unit Replacement
Replacement of the broken parts of the window structure
Window Mechanism Repair & Replacement
Replacement of Single-chamber glass to Double-pane Window
Before/after window repair Illinois
This photo gallery will show you how different tasks in complexity and type of repair work our employees had to perform. So, they will also fix your window, no matter the issue!
(Click to see the full-size photo)
Here is the window repair & replacement order process
Contact Us
Call us or leave a request on the website, and our manager will call you back as soon as possible.
Get a quote!
When accepting an order, the manager will tell you the approximate cost of the work. The employees determine the full scope of work and the exact price on the spot.
Get to work!
The window repair worker will head to you immediately after receiving the application or arrive at any convenient time.
Enjoy!
Enjoy the results! After finishing the work, our employees will recommend the correct operation and maintenance of the windows.
We give a warranty on all the work performed by the company!
Window problems we can help you with 
We replace broken window glass
Fixing these issues helps not only in terms of aesthetics but also eliminates excess humidity.
Solving this problem is essential because it causes an imbalance of humidity.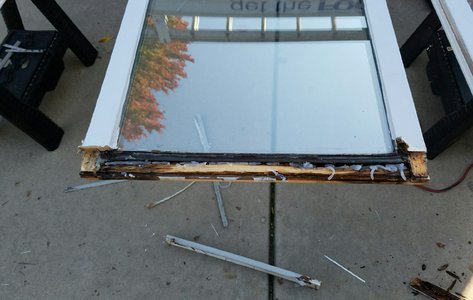 The rotten frame needs restoration, and the rotted wood window sill repair Illinois because it not only spoils the general look of a window but also makes the whole structure unstable.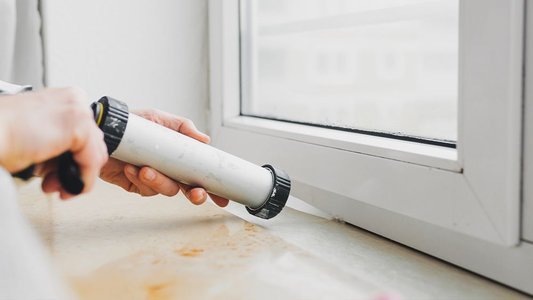 We adjust fittings, repair the sash, replacement of the seal, or window frame repair.
The servicemembers repair the sash, completely clean the fittings, restore the fittings, or replace fittings.
A broken seal can lead to dampness and moisture problems.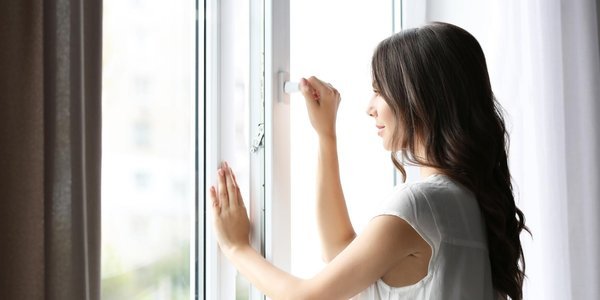 Difficulties with Window Opening and Closing
INSULATED GLASS REPLACEMENT
Insulation Glass Unit Replacement
What Customers Are Saying About United Windows Repair:
You can read reviews about us and leave your feedback here on the website. Find out what those who have already used our window repair Illinois
services think about us.
"They are the best guys.They do a really good job.I would high recommend them."
"Thanks for replacing windows very fast!"
"Had a pleasure doing business with this company. They gave me a really good deal on repairing my old windows. Fast and super reliable company . Highly Recommended!!!!!!"
Our company employs the most professional workers
United Windows Repair employees have extensive work experience and professional training, which allows them to carry out high-quality window repair Illinois of any complexity and perform accurate window adjustments.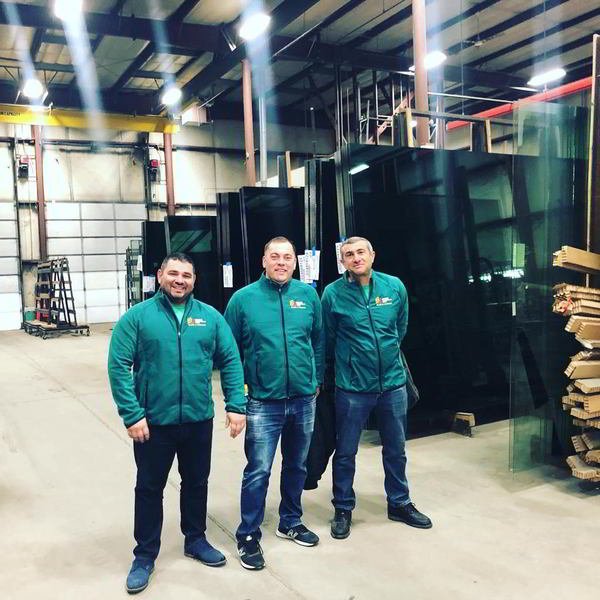 We have the most competitive prices

Low prices are not our main advantage, but this is a nice bonus for all customers since we do not overcharge our services. On the contrary, our pricing policy is democratic and flexible.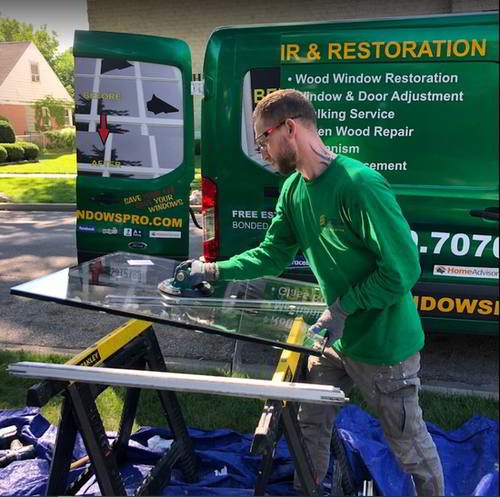 Highest customer satisfaction rates
During work, we always consider customers' wishes to achieve the best results. That is why we receive only positive feedback about our work

We are ready to help repair your window!!
Modern window structures quickly gained popularity due to their excellent noise and heat insulation, reliability and durability, and optimal price-quality ratio. However, even the most expensive and reliable windows need regular maintenance. Timely maintenance of window units prolongs their service life and preserves their original characteristics. Therefore, we recommend regular maintenance of your windows and doors (1-2 times a year) for proper and long-term operation.
Professionals from the United Windows Repair company can carry out quality repairs of windows and doors of any complexity, eliminate defects and restore the functionality of windows. We repair metal-plastic, aluminum, and wooden windows and doors.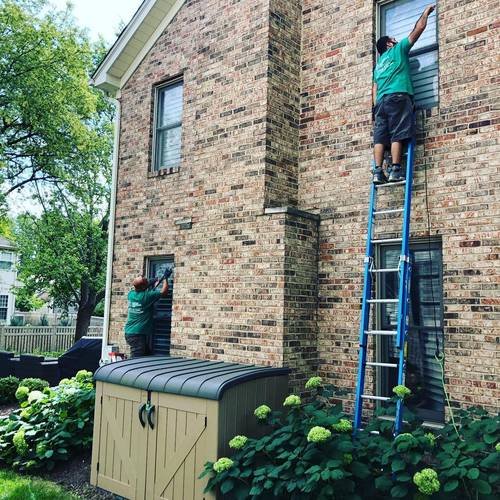 Our young company has been successfully doing window repair Illinois for three years. We provide such services as repair, adjustment, replacement of fittings, replacement of broken double-glazed windows, elimination of defects in window accessories, etc. We solve any window issue!
Our company operates in Chicago and other cities in Illinois. The main task of United Windows Repair is to restore your windows so that they are as perfect as right after installation.
If you turn to our company, you can forget drafts, the apartment's high humidity, and freezing windows. The double-glazed windows will not sag, and the handle will work perfectly. In the shortest possible time, we will make sure that the windows become a reliable protection for your home from cold and noise. As a result, your home will be comfortable and warm.
We work with plastic, wooden, and aluminum double-glazed windows, balconies, and entrance doors.
For us, nothing is impossible in the field of window repair Illinois.
Repair and adjustment of windows is the specialization of the company.
Is it blowing from the window? Is the window or balcony door hard to open or close? Do you have broken window fittings or glass panes? If you have one of these problems, don't hesitate to contact us now! We guarantee a prompt approach, high-quality work, and affordable prices.
Why is it worth entrusting the repair of double-glazed windows in Illinois to our company?
In Illinois, a large number of companies offer window repair services. However, suppose you want to be sure of the impeccable performance of your window after repair. In that case, you should contact only highly qualified specialists. United Windows Repair is an excellent choice, as our company's reputation is based not on the work of marketers and PR managers but solely on positive customer reviews.
If you contact us, you will receive the following advantages:
All of our window repair technicians are professionals 
There are no newcomers in our company. On the contrary, each employee is a specialist of the highest category who works conscientiously and with excellent knowledge of the matter.
Quality without compromise
We pay close attention to details, as we value the trust of our customers. We use only reliable and proven materials for repairing double-glazed windows and replacing seals.
We can fix your windows in the shortest possible time. Therefore, you should immediately get your window fixed. Book our services today!
What services for window repair Illinois, adjustment, and maintenance of plastic windows and doors do we offer?
We provide repair, adjustment, and maintenance services for windows and doors in Illinois.
Our specialists are well aware of the features of proper installation, so they can quickly notice and eliminate any mistakes the installers make. In addition, they will fix any malfunction that has arisen during operation, such as sagging of the sashes or other defects in the mechanisms of windows and doors. You can order any work on glass block window repair in Illinois from us.
Remember, it is better to make timely repairs and adjustments than to complete a window replacement. Cooperation with our company will save money and help you create the perfect microclimate in your home!
Some helpful hints and recommendations from our specialists:
– when there is the slightest malfunction in the operation of a window or door, it is recommended to call window repairers. It is strictly forbidden to apply excessive physical force to open or close a window or door!
– after carrying out repair and restoration work, it is recommended to carry out service maintenance of windows and doors twice a year. It can be cleaning from dirt or lubricating fittings and seals.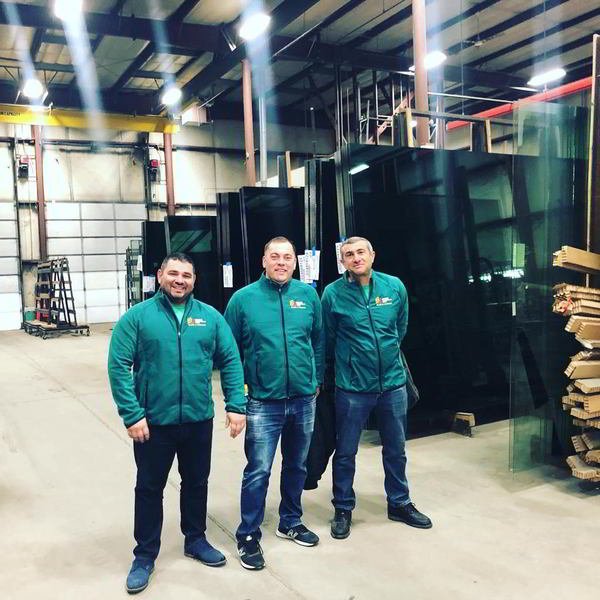 Expertise
Numerous customer reviews prove our professionalism.
Quality
We use only the best materials and window accessories.
Speed
We quickly solve any problems with windows.
Guarantee
You only pay for a positive result.
Insurance
All our employees are fully bonded and insured
Ambitious team
A young team of professionals has been demonstrating high-quality services for three years!
555 Allendale Dr, Wheeling, IL 60090