Patio door repair & glass replacement
Repair of patio doors inexpensively and efficiently.
Patio Door Repair & Glass Replacement Services by United Windows Repair 
Our company is successfully engaged in repair and maintenance of windows and doors. We provide our clients with such services as adjusting and replacing broken double-glazed windows, doors, and fittings. Also, one of the leading service directions of United Windows Pro company is patio door repair & glass replacement in Chicago.
We can solve any problems with windows and doors. The main task of our company is the restoration of windows and doors, so that they are flawless as before, during installation.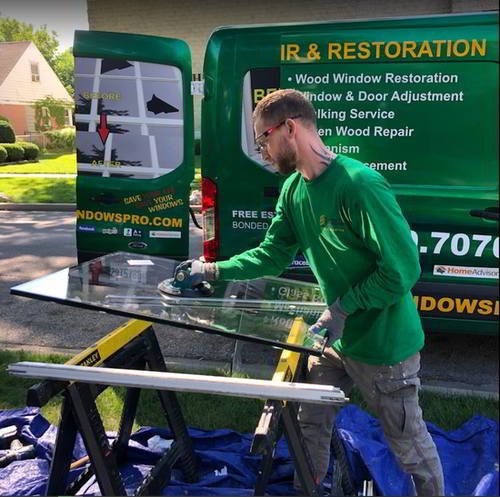 door hardware replacement
replacing broken glass on patio doors
sliding patio door repair
double-pane window repair and replacement
window sash, frame, and sill repair
High level of professionalism
We employ only highly-qualified professionals who can quickly identify and eliminate the cause of the malfunction of doors.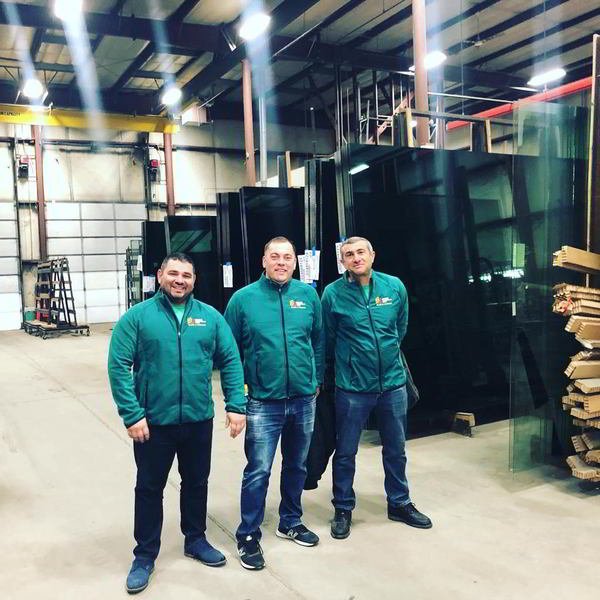 High-quality hardware door parts
We have a warehouse with the best-quality accessories, parts, and fittings from the best brands, for example, for Andersen patio door repair.
Free measurements and estimate 
Our customers get same-day measurements and patio door repair & glass replacement estimates for free.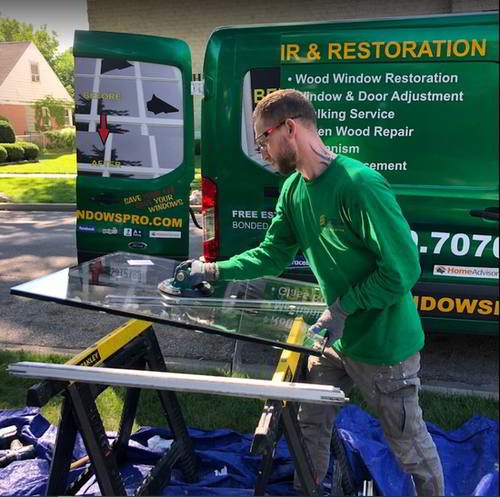 You need to leave a request or call us and order a patio door repair & glass replacement.
The door repairman arrives at the specified address at a convenient time for you to take measurements and estimate the cost of repair
Then the repairer will quickly and efficiently fix all the problems with your door.
The job is done! Enjoy the flawless operation of your doors!
When is patio door repair & glass replacement needed?
Patio doors are not only a beautiful element of decor but also a pretty practical solution for any terrace. Usually, such doors are made entirely transparent at full height. Due to the large size and decent weight of double-glazed windows, the installation process and then the repair of patio doors is quite laborious.
What are the most common patio door breakages that repairers fix? 
These are such problems as:
door sagging

the curvature of the door geometry

door handle replacement

door hardware replacement

door adjustment

replacing broken glass on patio doors

patio sliding door repair
How to solve the problem?
The main thing to remember is that the sooner you notice a problem, the sooner it needs to be fixed before it develops into a much more severe breakdown! If the patio door closes poorly, it can stop closing altogether. And it means that you may have to change the door hardware. In this case, the cost of repair increases. Never forget the time factor when you start noticing that something is wrong with your patio door. The simpler the malfunction, the cheaper the door repair!
If you're looking for patio door repair near me, call us!
Professional patio door repair & glass replacement at affordable prices
When the patio door is broken, before proceeding with repair work, you need to conduct a diagnosis and find out the cause of the breakdown. As soon as you find out the cause of the damage to the door, you can start repairing it.
It is necessary to order a patio door repair & glass replacement service in Chicago when:
– the patio door doesn't open/close well;
– the door does not open/close;
– the door hardware is broken;
– the door handle is broken;
– jammed door handle;
– the door handle is scrolled;
– it's blowing from the patio door;
– it's blowing from the side of the loops;
– it's whistling from the door;
– the bottom hinge of the door is broken;
– the upper hinge of the door is broken;
– the upper corner of the door is moving;
– broken double-glazed door;
– the patio door opens simultaneously in two positions (drops out);
With years of experience in patio door repairs, our service members will quickly find and fix any visible or hidden problems with your patio door. It will be fully functional again. Drafts, seizures, and everything else that bothers you will disappear.
Our specialists provide repair services for doors of many well-known manufacturers. Complete (or partial) replacement and repair of patio door hardware are also available. The door repair price is affordable and lower than a door replacement.
Frequently asked questions
We have collected the most popular questions about the patio door repair & glass replacement. We recommend you read the answers.
Can the patio door be repaired? Where is the sliding patio door repair service near me?
Yes, it is possible to fix the patio door. Give us a call, order a patio door repair Chicago and see for yourself.
The patio door does not close. Do I need to contact a repair company, or is it possible to fix it myself?
If you don't know the problem, it's best to call a patio door repairer to ensure it doesn't worsen.
How much does patio door repair Chicago cost? Is installing a new door easier and cheaper than fixing the old one?
The cost of repairing a patio door depends on the complexity of the breakdown. But in any case, installing a new patio door is no easier or cheaper than fixing an old one.
What kind of door repair parts do you use?
We only use original parts for sliding patio door track repair. Yes, we have the necessary details for your door, and we can fix it.
Testimonials
Check out these honest reviews from our customers!
"Replaced a broken window for me. I was very happy with all aspects of their service. They were timely and professional. Their price quote was the lowest. The new window looks great."
"I found this company on Wednesday because our glass door to the building scattered. They came out and boarded up the door then I placed an order for a new door and it was a blessing that they gave us a discount off the new glass. The glass was installed on yesterday and We are okay with everything. Great work. Excellent customer service and quick turn around."
"After previous unsatisfactory service from another local window company I had a dilemma. I needed work done but didn't know where to go. I took a chance on United Windows Repair and was glad I did. I found the prices reasonable, the women in the office helpful and pleasant and the whole service performed very satisfying."
United Windows Repair Advantages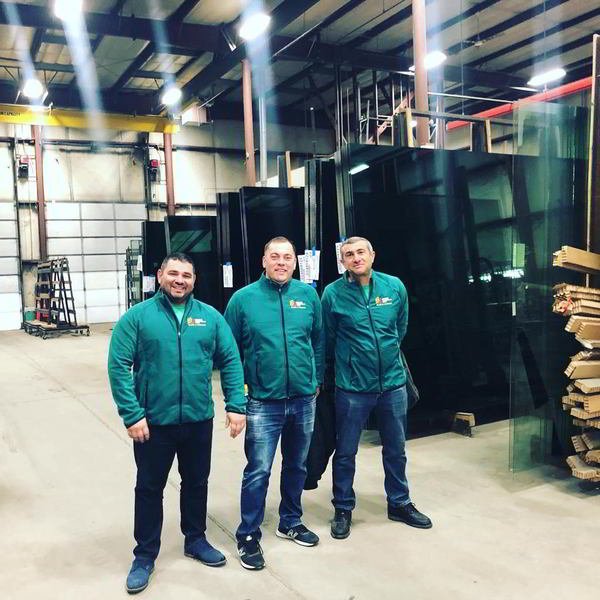 We repair and provide services for patio doors of any complexity
Affordable price rates
Urgent departure at a convenient time for you
Only experienced repairmen
High-quality materials and accessoriesarture at a convenient time for you
Warranty for all types of work

Leave a request
Do you have questions about patio door repair Chicago?
Call us now or leave a request! We are always ready to consult and help you! We guarantee a prompt approach, high quality of work, and affordable prices!
555 Allendale Dr, Wheeling, IL 60090