Window Replacement Chicago
Give a new life to your home – order a window replacement today.
Windows Replacement in Chicago by United Windows Repair
Our young company is a family-run window replacement Chicago business. Although we have not been working on the market for a long time, we have already established ourselves as professionals in replacing windows.
Affordable Windows Replacement Services in Chicago area!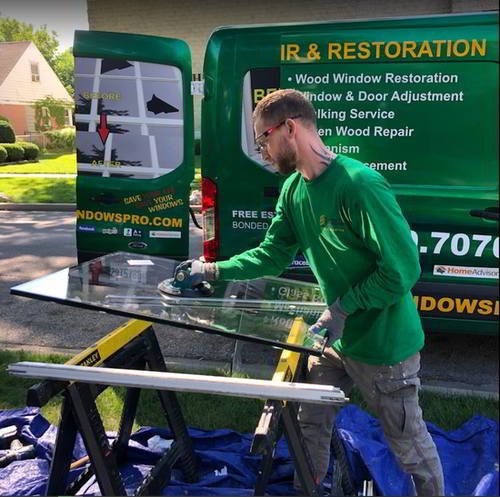 Our professional team performs the following services:
Removing old window frames;
Commercial window replacement Chicago;
Profile system installation;
Home window replacement Chicago;
Sealing the visor with sealant or with bituminous mastic.
Before/After photos
Here we have provided examples of our window replacement Chicago work.
(Click to see the full-size photo)
You will be delighted with our team!
Our top priority is the quality of work and customer service at the highest level. Each team member has a single goal from your manager to the installer – the client must be delighted with our work!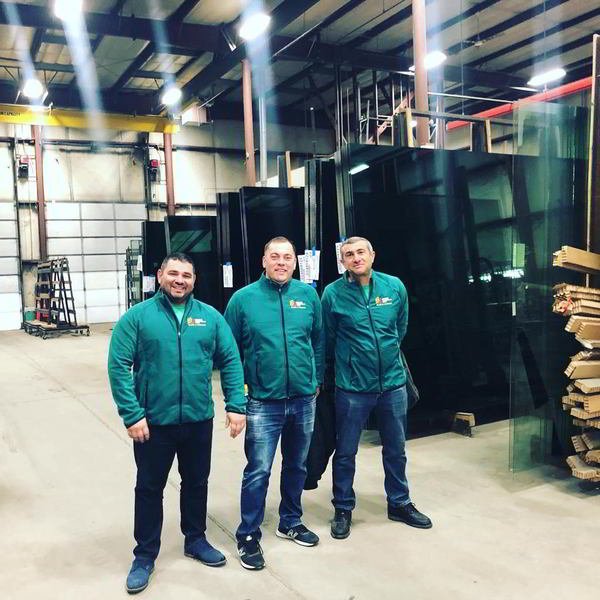 Efficiency combined with the latest technologies!
 The next day after the manager receives the application, the serviceman comes to the specified address. Immediately after agreeing on all the nuances, the team starts working. We use the most advanced technologies & modern equipment during the repair process. 
Ordering our staff is safe for you!
Our employees use all necessary protective equipment to make everything as safe as possible! The condition of employees is checked every day, all of them wear masks during work, all tools are sterilized. Nothing threatens your health!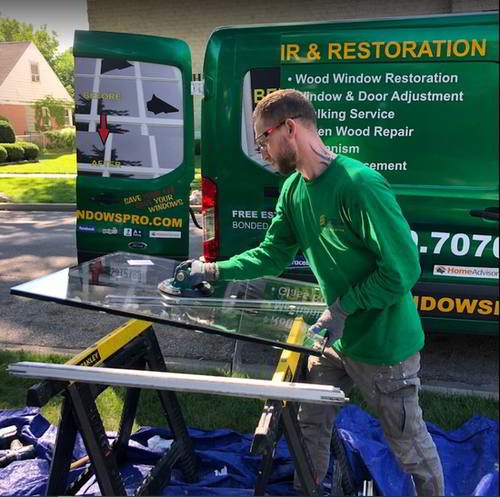 As a result of ordering our services, you receive an increased quality of work, saved time, and reduced price. All specialists in our team are skilled and have one main task – the client must be delighted with their work!
Order process
How do we work? There are four simple steps of window replacement Chicago.
Contact us
Please leave a request/call us. Our specialist will consult you and answer your questions.
Get a quote
A measurement specialist arrives at the indicated address, measures all the structures, and calculates the price.
We perform replacement works
We carry out delivery of window structures after their production. Our experts carry out the installation following all window replacement Chicago IL norms and standards.
Enjoy
You accept work, and from this very moment, we will become your best friends in the window industry.
Proper windows not only give an aesthetic appearance to your home but also save you money, keep you warm, save you from the heat, and create comfort!
Chicago glass replacement is a complex service. Each detail of this process is essential. 
One of the critical criteria for the durable operation of installed windows and the level of heat and sound insulation is the quality of the glass replacement Chicago. To properly install a window, it is required to have a specific installation tool, the availability of professional materials, and the necessary knowledge and professional skills. 
Therefore, at first glance, financial savings when ordering windows without installation are not always the most rational solution. Firstly, any installation errors, even the smallest ones, affect the future operation of the window. Secondly, you will not count on service guarantees when buying windows without installation.
Careless installation of windows is fraught with problems in the operation of window structures in the future, such as: 
the curvature of window frames and sashes

the appearance of fungus in the corners of the window opening and on slopes

 deformation and problems in the operation of your window sash
That's why we recommend entrusting window replacement Chicago to the professionals.
Frequently asked questions
Why is Chicago window replacement from our company is the best on the market?
We want to focus your attention on essential details, which, besides observing the technology of window replacement in Chicago, are also extremely important for the long service life of the windows you have purchased. And this is precisely the quality of the components used in installing the window. We use anchor plates of increased strength and qualitative fastening to ensure reliable fixation of the window in the opening. We use proven and high-quality brand seasonal foam to seal the joint between the frame and the wall. We reliably seal the coldest window sill zone to prevent freezing at the window sill point in winter.
Does your company perform only residential window replacement?
The company performs both residential and commercial window glass replacements. We have experience in replacing windows at houses, apartments, commercial premises, offices, establishments, etc. That's why we have such a wide variety of customers.
What is the cost per square foot of windows in your Chicago window replacement company?
Manufacturers have no concept of the cost per square foot of windows. It is an outdated concept from construction companies and manufacturers who calculated all materials per square foot. Modern realities have changed. Of course, the openings and glazing area dimensions are unchanged. Still, the design of a window, various options, different types of double-glazed windows, profiles, fittings, and additional accessories, significantly affect the price. So, glass tinting, colored shapes, and the presence of a mosquito net will increase the cost and, for example, a 5-chamber system compared to a 2-chamber system.
You can get the final cost calculation of window replacement Chicago. Call us or leave a request, and we will provide you with a personalized price estimate.
Customer Reviews
Feedback is the most important thing for us. Our top priority is the quality of our work, so we consider all customer reviews!
"Had a pleasure doing business with this company. They gave me a really good deal on repairing my old windows. Fast and super reliable company . Highly Recommended!!!!!!"
"I found this company on Wednesday because our glass door to the building scattered. They came out and boarded up the door then I placed an order for a new door and it was a blessing that they gave us a discount on the new glass. The glass was installed yesterday and We are okay with everything. Great work. Excellent customer service and quick turnaround."
"I needed work done but didn't know where to go. I took a chance on United Windows Repair and was glad I did. I found the prices reasonable, the women in the office helpful and pleasant and the whole service performed very satisfying."
United Windows Repair Advantages:
Top-quality window glass replacement Chicago service;
Reasonable prices without overpayments;
Fast production of all necessary window parts and fittings;
The best service on the market;
Wide range of profile systems;
We get windows only from proven and high-quality brands;
Price calculation in 10 minutes.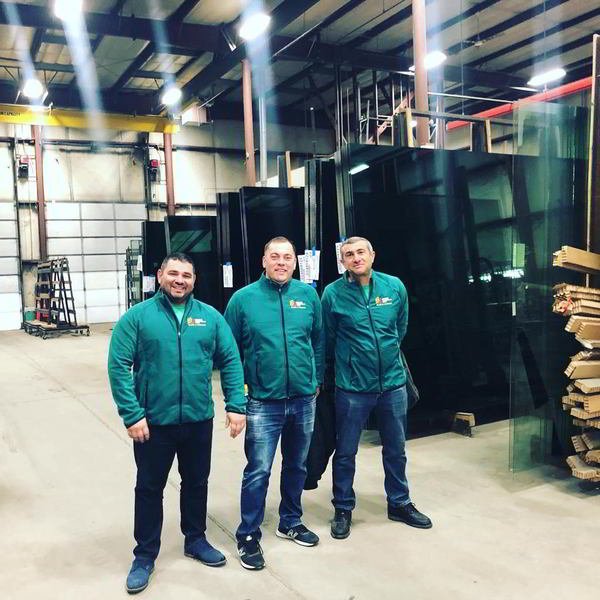 Leave a request
How to choose the right windows in Chicago to save money, keep your home warm, and get rid of the heat? Do you want to get the cost calculation of window replacement Chicago for free in 10 minutes? Fill in the request form, and we will provide you with an estimate! Get a free consultation!
555 Allendale Dr, Wheeling, IL 60090