Pella window repair
Order repair of Pella windows in Chicago, and we guarantee that you will be 100% satisfied with the results!
Pella Window Repair Services by United Window Repair
United Windows Repair provides a full range of Pella window repair, replacement, and maintenance services for Windows of different brands. 
The team of professional servicemen can quickly fix any breakage issues in plastic, metal, and wooden windows, including the products from Pella Windows.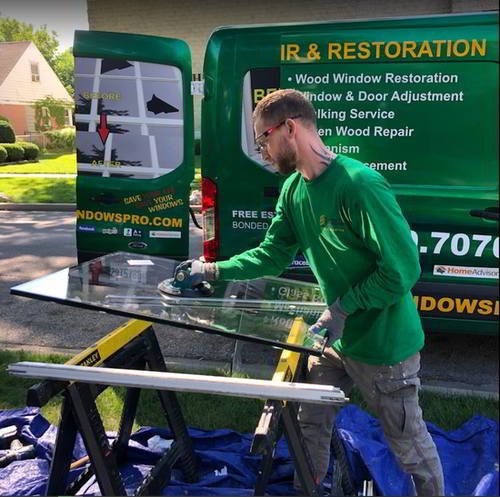 United Windows Repair performs such services as:
Pella window glass repair;
Pella window broken glass replacement;
Glass replacement for doors;
Pella double hung window repair;
Insulated glass replacement;
Pella window blinds between glass repair;
Double pane glass replacement;
Pella window sash replacement.
Before/after Pella window repair Chicago photos
Look at what our customers' broken Pella windows looked like before we repaired them and then compare them with the AFTER photos!
Why are we highly recommended?
We set affordable prices for all services
The departure of the service members for a free estimate.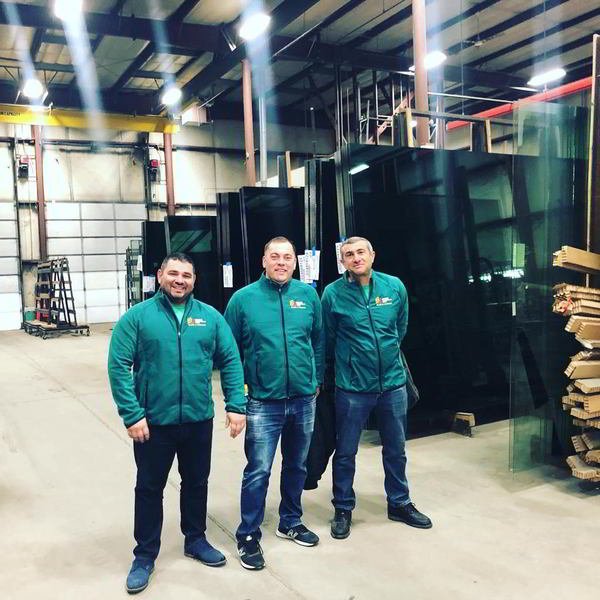 Over 20 years of experience on the market
We work with all types of windows from all well-known brands and do a full range of service works from renovation to full glazing and Pella double hung window sash replacement.
We do our job quickly and efficiently
The majority of window issues are a same-day job for us. Our repairers use only certified  Pella window repair parts and components for Pella window repair.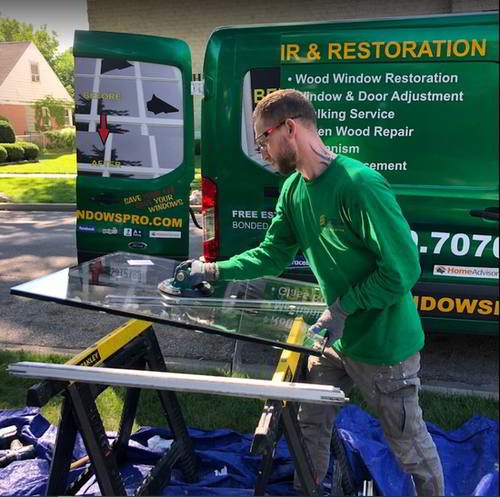 After reading the benefits listed above, we hope you have no doubts about which company to choose to repair your Pella windows. But even if you still have some questions, do not hesitate to call us and ask our friendly managers whatever you want!
The order process of Pella window repair
Contact us
Request a callback or call us yourself
Get a quote
After the preliminary online consultation, the team of repairmen comes to your place. It does free measurements and price estimation.
We perform replacement works
We detect the problem, order Pella windows replacement parts if needed, and carry out the repair.
Enjoy
Your Pella window is ready! Enjoy the results of our work!
Why are Pella Windows considered to be one of the best window brands?
Pella Corporation is a privately held window and door company headquartered in Pella, Iowa. The company is a nationwide window supplier. Since the 1920s, Pella has been designing, manufacturing, and installing wood, vinyl, and fiberglass window and door products for construction and renovation in the residential and commercial sectors.
Pella is known for the quality of its products. It is noted that the attractiveness of Pella windows will increase the value of the owner's home for potential buyers.
Many window models are energy efficient and are sold under the Pella Lifestyle Series, Pellas 250 Series, Pella 350 series, and Pella Impervia brands.
Pella has a strong position in the repair and replacement window market. The company is one of the largest manufacturers in the country, successfully competing with such established brand names as Marvin and Andersen. For two consecutive years, J.D. Power and Associates have given Pella the Customer Satisfaction Award. Pella also won the EnergyStar Partner of the Year award in 2008.
Do you want to learn more about Pella Windows? Leave a request to our manager, and we will call you back within 10 minutes.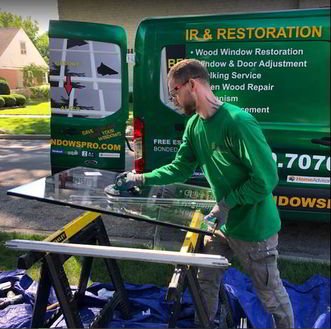 Entrust your Pella windows to us!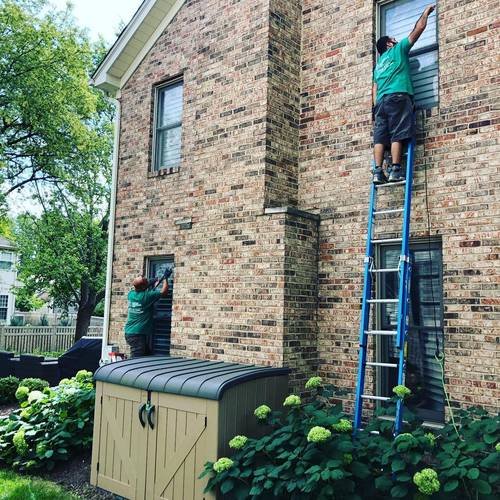 United Windows has been repairing windows of various brands in Chicago and other cities for more than 20 years, including Pella window repair. Our company had to work with Pella windows numerous times. We have extensive experience in repairing windows from this brand. We know the specifics of the structure of Pella windows, and we had to fix a variety of breakages of these windows such as Pella window blind repair or  Pella window broken glass replacement. So you can safely entrust them to us! We promise that you will not regret your choice!
Please leave a request, and our specialists will answer any of your questions and conduct a free consultation by phone.
Frequently Asked Questions
What are the best window brands?
The best windows based on our tests are the following ones:
Pella Lifestyle Series

Pellas 250 Series

Pella 350 series

Pella Impervia

Suspended Wood: Andersen 400 Series

Double Suspended Fiberglass: Integrity by Marvin Ultrex

Wooden sash: any Andersen series

Double Hung Vinyl: Simonton Pro-Finish Contractor
What are the characteristics of Pella windows?
We can highlight the following characteristics of Pella window products:
– availability of EnduraClad external elements made of clad aluminum that is resistant to coastal environments (it is important to know when planning to do Pella window crank replacement);
– the presence of functional fastening fittings made of stainless steel that is resistant to corrosion even in a coastal environment (standard equipment for Pella casement window repair);
– high structural pressure performance against wind and rain;
– the ability to block UV rays almost completely;
– the presence of up to two layers of tinted or conventional coating for exceptionally high energy efficiency.
Why do Pella windows additionally protect your home during various natural disasters? And why is Pella window repair important in this context?
Pella Architect series of HurricaneShield impact-resistant glass windows significantly increases the strength of homes' openings. Pella Architect's impact-resistant windows and doors have laminated glass and advanced polymer technology. It provides a protective coating to keep the building protected even in gale-force winds.
For whom are Pella windows suitable?
These impact-resistant windows and doors with an indefinite lifespan are especially effective for residential and commercial buildings located in areas prone to frequent hurricane attacks. When the outer openings of the building are protected by impact-resistant glass, usually there is no need to additionally strengthen windows or doors with shutters, plywood, and other materials when a hurricane warning is announced because Pella door and window openings are reliable and durable.
In addition to reliability and durability, Pella Architect's impact-resistant windows and doors are attractive and easy to use. You can equally use these windows at homes, schools, and offices.
Why are Pella windows not only energy-efficient but also environmentally friendly? Why are old pella window replacement parts so important to maintain this efficiency?
The company is committed to producing energy-efficient windows that are environmentally friendly at the same time. To this end, the manufacturing process is carefully refined to remove excess waste. Also, many processed products can be included in the production process. It ensures that the windows you use are produced at a relatively low cost, and you can afford them.
We gained the trust of our customers for a good reason!
only professional servicemen;
we know how to do Foggy Glass Repair Chicago, so you don't need to replace them;
100% satisfaction rate;
reasonable prices;
quick response to the quotes;
on-site free estimation of the price;
we perform all works with diligence.