Commercial glass repair & replacement in Chicago & near areas
The best glass company that provides affordable commercial glass repair
Commercial glass repair & replacement United Windows Repair 
United Window Repair comprises professionals in commercial glass repair and production, installation, and replacement of glass, shop windows, and double-glazed windows. Over the years, our glass company has completed many orders. We continue to develop, offering customers the highest quality glass products, comfortable and prompt service, and reasonable prices.
We specialize in commercial window repairs, installation, and replacement of glass in commercial and residential premises. If you have a glass breakage, United Window Repair is ready to help you when you need it. Call us at any convenient time!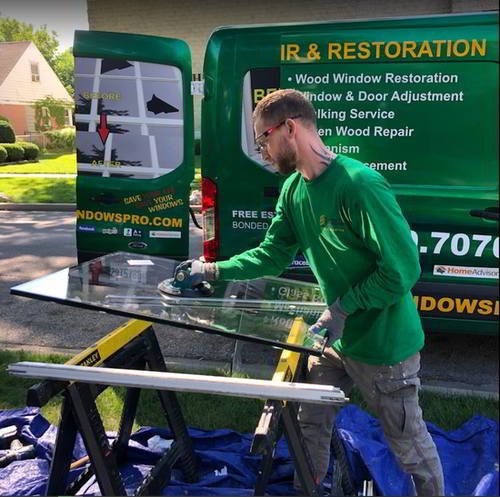 We also perform the following services:
Residential glass repair and replacement
Commercial glass repair and replacement;
Storefront repair and replacement;
French and patio door repair and replacement;
Window frame, sill, seal repair, and replacement
Repair and adjustment of window and door fittings
Low-E window pane installation
Installation and replacement of broken fittings and accessories
Our Advantages?
United Window Repair company specializes in commercial window repair in Chicago. We offer our clients the following benefits:
Maximum quality level
Extensive experience in repairs of any complexity allows us to optimize all work time while strictly observing technical standards.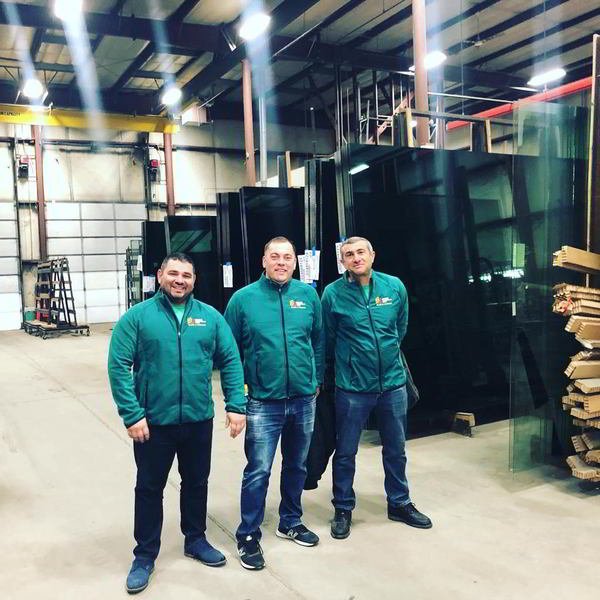 Favorable prices for repairs
Thanks to cooperation with leading manufacturers of building and finishing materials, the price of the final estimate will be very affordable.
Strict observance of the agreed deadlines
We carry out all work on time due to the excellent organization of all processes. Consultations and departure of experts on objects for estimation are free of charge..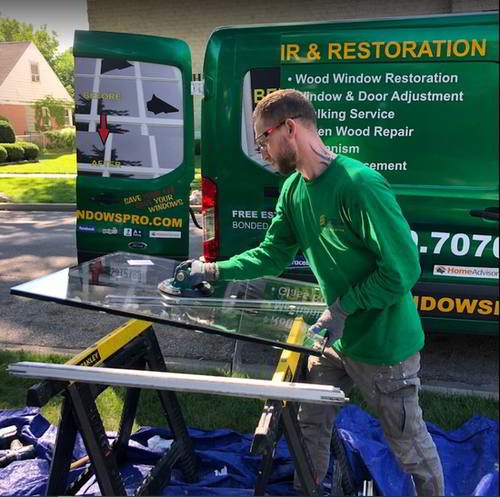 OUR ADVANTAGES – IS IT WHAT YOU NEED? THEN CONTACT US!
Please leave a request, and our specialists will call you back within 10 minutes.
You can also contact us, and we will be happy to answer your questions.
Any nuances and questions from the customer are considered in the cooperation process.
Glass repair work always requires an investment of money and time. Our company takes care of the organization of all processes, so the result is always perfect!
Call us or leave a request
You leave a request or call us by phone, and we will clarify the details of the work.
Measurements and estimate
Our specialist goes to the site for measurements and coordination of work and provides you with a free on-site estimate
The repair process
Repairers bring the products to the site and unload them carefully and quickly. A team of experienced professionals installs new glass.
Relax
We repaired your glass. Now it's time to enjoy the results and leave us feedback if you want.
Commercial glass repair and maintenance services
Our company provides glass repair services for commercial premises. We have gathered a team of repair specialists with a lot of experience. They are true professionals in this field. Who execute orders quickly and qualitatively. In addition, they give you complete information about breakdowns, tell you what caused them, and provide recommendations for further prevention of breakdowns. We are responsible for each of our employees and guarantee you high-quality work.
We can repair everything from entrances and storefronts to massive curtain walls and interior offices. You can find our projects throughout the city – from a simple glass replacement to the most refined and elegant premises. We can also custom-make glass tops, glass shelves, and mirrors to decorate your office or commercial space. One of the best services we offer is commercial window replacement. We know the importance of prompt service and are ready to help you 24/7.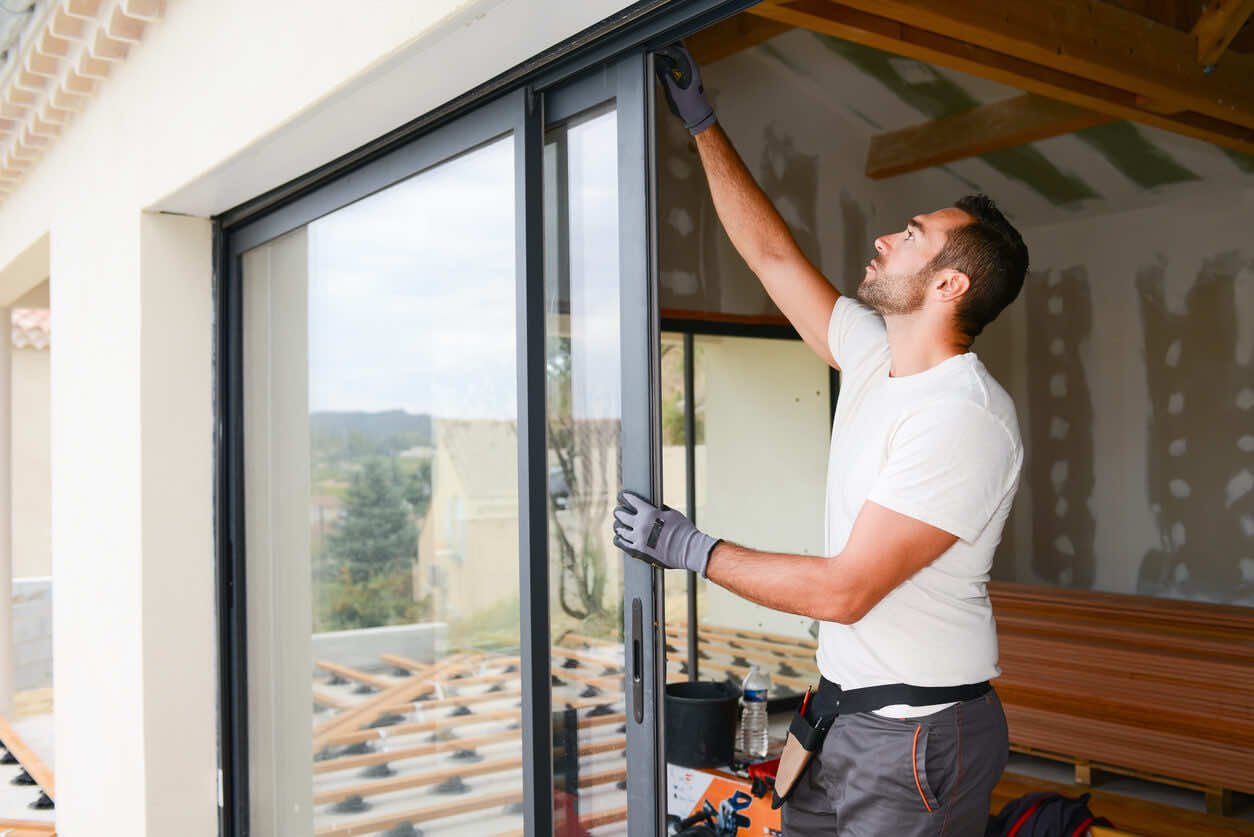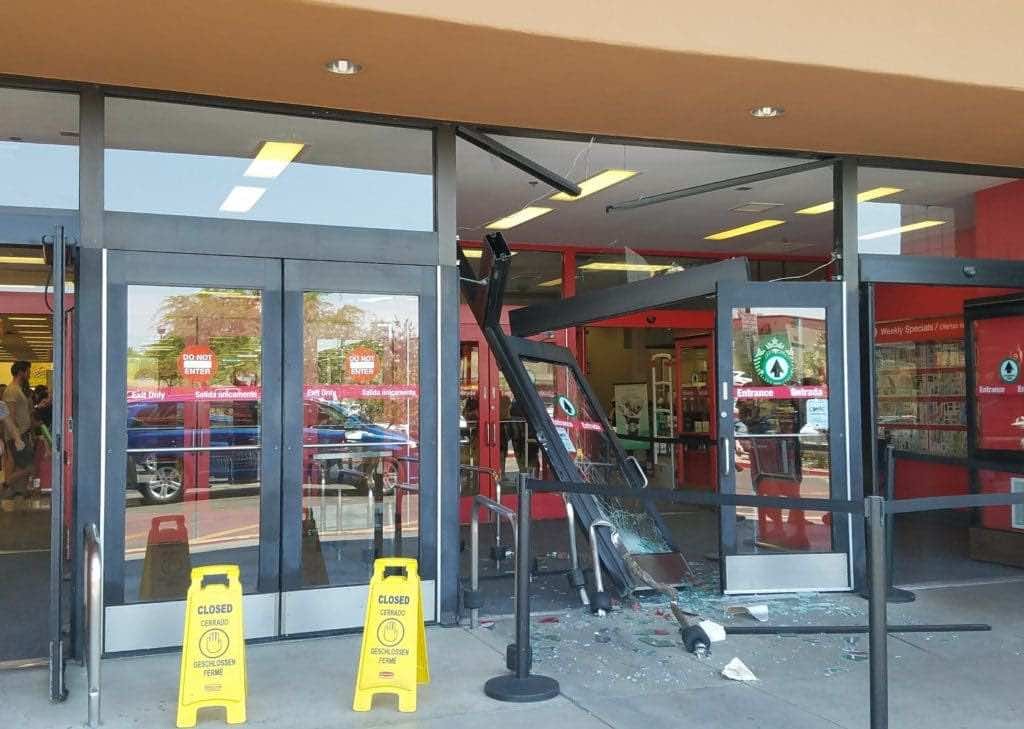 The accumulated experience and regular modernization of production allow us to guarantee our glass products' reliability and excellent performance. We are expanding and updating our equipment fleet, mastering new technologies, and are not afraid of even the most complex projects. There are private clients and commercial organizations among our regular customers. We appreciate their trust and responsible approach to tasks of any scale. A reliable and honest company's reputation confirms this approach's correctness.
Our company has its warehouse of glass for double-glazed windows and a particular room for glass cutting. We use the best equipment that ensures products' high accuracy and durability. Glaziers and qualified assembly teams work on the line. The company has a fleet of unique vehicles. All these factors guarantee the prompt execution of any orders related to the commercial glass repair and replacement of broken shop windows and glass on the retail premises.
If you look for a good quality/price ratio for glass repair, call our United Window Repair company.
Repair, installation, and commercial glass replacement of glass in commercial and residential areas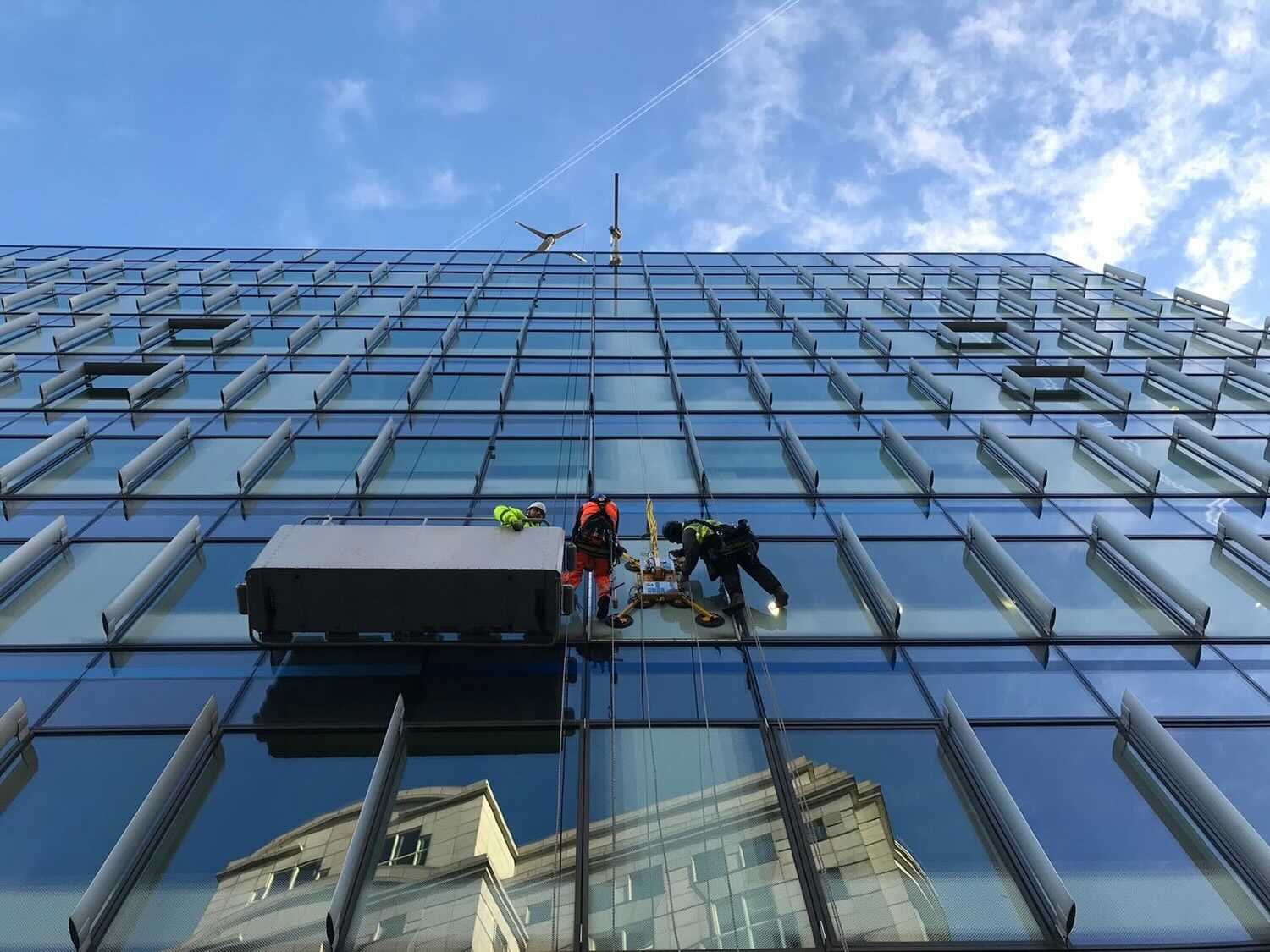 Business owners love the company's commercial glass repair and replacement services for their incredible customer service, a vast selection of glass models, the prompt performance of orders, and custom designs. Whether you need storefronts, glass countertops, glass shelves, mirrors, glass doors, glass cabinet doors, or custom products, we are your best choice. In addition, we specialize in commercial glass door repair, replacing heavy glass shower doors, and custom shower enclosures. You can choose from various glass styles, edges, and patterns.
For custom sizes, you need a company that can cut the glass on-site and fixes the problem immediately. If your store window is broken, you don't want the service repair company to return to their shop to cut the glass to size while your store remains open. United Window Repair is ready for on-site glass cutting and installation.
The Common glass sizes are always available. The company has standard commercial frames, glass, and fittings in stock. Also, there is a full range of different types of glass so that we can be ready even for emergency repairs. We supply glass to more than a dozen manufacturers. So, don't let nature, accidents, unpleasant situations, or even burglary ruin your business. When you have an emergency, you don't have time to wait for someone to stock up on supplies to work with. You need a company ready to get to work when you need it. So, here we are.
We have a glass warehouse and a cut line where experienced artisans work and are ready to help you with repair, refurbishment, or commercial window replacement projects. Whether you need a window repair commercial or residential glass service, we can be your best choice.
Call us for a free estimate and discuss all the details with our competent staff. They can answer any questions and take care of your commercial glass.
Frequently asked questions
How do I know whether I need commercial glass repair or replacement?
We conduct a thorough assessment of the repairability of the damage. Based on its results, our specialist decides whether it is possible to repair the glass or whether it is necessary to install a new glass profile.
Our specialists divide the damage into chips and cracks depending on the shape, size, and depth.
United Window Repair team has an individual approach to each order. Before repairing the storefront, we evaluate the severity of the damage and the repairability of the glass. If the damage is insignificant and repairable, our specialist will always offer to repair it. But if repair is impossible, we will replace the glass with a new one.
In any case, we offer you a unique solution that will be the best for you.
How much does glass repair cost?
The price of glass repair depends on many factors. If you call our specialists, they will consult you for free, and you will be able to agree on a convenient time for a price assessment on the spot. When the repairman personally comes to you and assesses the situation, you can get an accurate cost estimate from a specialist.
What commercial properties do you repair?
Our company performs commercial glass repair of window glass, storefronts, automobiles, windows of commercial premises, glass of industrial refrigerators, fences, glass installations in expo halls, and so on. Even if you did not find an object that interests you in this list, you can always call us and clarify whether your glass can be repaired or not.
Testimonials
Read what people say about us.
"Replaced a broken window for me. I was very happy with all aspects of their service. They were timely and professional. Their price quote was the lowest. The new window looks great."
"I found this company on Wednesday because our glass door to the building scattered. They came out and boarded up the door then I placed an order for a new door and it was a blessing that they gave us a discount off the new glass. The glass was installed on yesterday and We are okay with everything. Great work. Excellent customer service and quick turn around."
"After previous unsatisfactory service from another local window company I had a dilemma. I needed work done but didn't know where to go. I took a chance on United Windows Repair and was glad I did. I found the prices reasonable, the women in the office helpful and pleasant and the whole service performed very satisfying."
United Windows Repair Advantages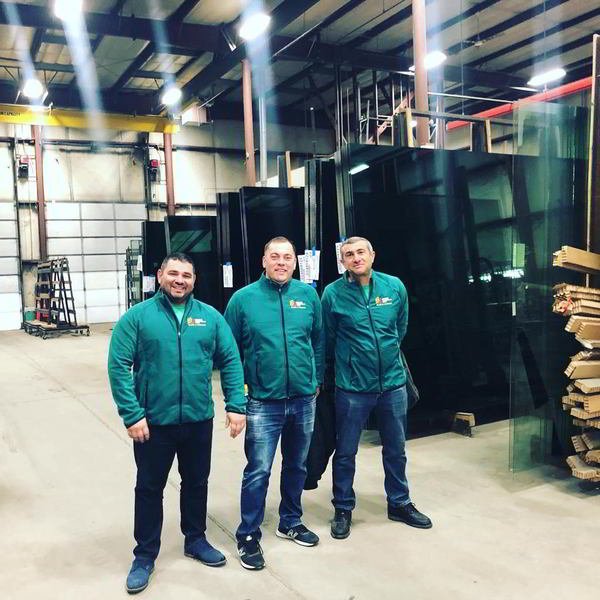 Significant work experience
 Quality service at all stages
Available prices and free estimate 
Leave a request
Do you still have any questions? Book a free consultation with our glass specialists right now!
555 Allendale Dr, Wheeling, IL 60090