About United Windows Pro Company
If you are a lucky owner of a building with wood windows that require glass repair or replacement, partner up with the team of licensed, bonded, and insured contractors.
Whether it's a small residential building or a large office space, we'll improve the exterior of your property. We eagerly undertake projects of any complexity. Contact us to order professional window glass repair and restoration works in Los Angeles and nearby. Explain your needs, schedule a visit, and have peace of mind knowing that your windows will get a second life.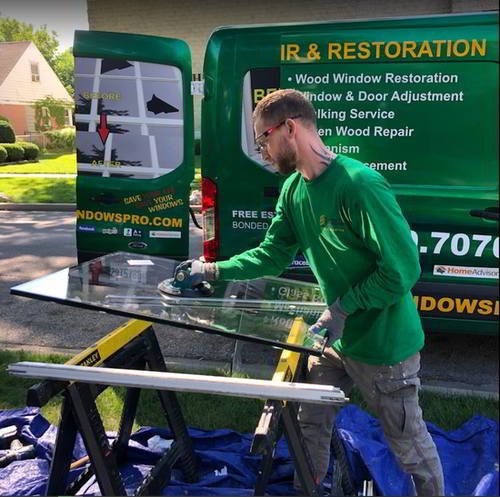 Our window repair service includes, but not limited to the following options:
Decks, benches, and outdoor furniture;
General handyman services.
Why Work With Us
The United Windows Pro team has been working for years to earn the trust and respect of our clients in Los Angeles and beyond. Since we treat every project as our own, we always take care of the smallest details. And being one of the largest window repair company in the state, we extend our services to the most distant locations. Below are the advantages of working with us:
High-quality window replacement/repair services
The largest service coverage in Los Angeles and beyond
Fast response in emergencies
Trusted by hundreds of customers in Los Angeles and beyond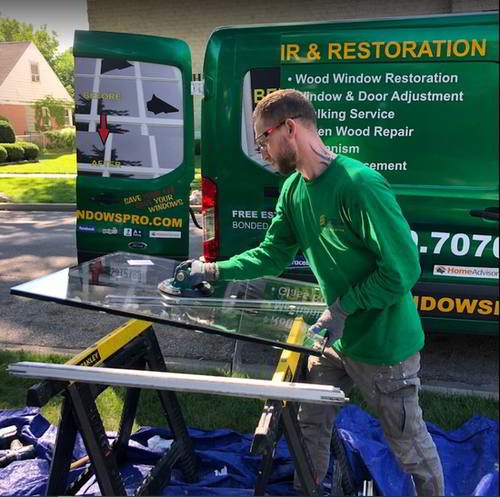 Recognized by HomeAdvisor in several categories
Bonded, and insured experts with years of professional experience
All the necessary technical equipment for projects of different complexity
Attention to details and sincere love to the original wooden exteriors
The exterior of every building is constantly exposed to different weather conditions, from extremely low temperatures in colder seasons to heavy rains and extreme heat in the warmer times. Clearly, windows and doors get affected by all this very much, especially if they are made of wood. There's no way to prevent wear and tear, and it's absolutely normal.
If your window frame or other wooden element demands repair, call the professional contractors. You don't necessarily need to replace those parts. We'll do our best to preserve the original look and feel of your wood, as well as maintain the integrity of the original frame. You choose the scope of work based on your wishes, resources, timeframes, and budget.
Just call or Contact Us
You can contact us in two ways: call us by phone or request a quote using the online form below, and we will call you back.
Get a quote!
We arrive at your home to estimate your workload and price on-site.
Get to work!
Then we do glass replacement for doors.
Enjoy!
That's all! Just enjoy the results.
Wood Window Glass Repair
One of the most common issues with wood windows and the most frequent reason for repair or even replacement is a frame rot. The water leakage and constant exposure to direct sunlight are perfect conditions for fungi. When it takes over, the damage often goes beyond aesthetics. It may affect the structural integrity of a wooden element, and we don't want that. Let's preserve your sash as sill as they are! Call the professional contractors at United Windows Pro as soon as you spot the problem. We'll do everything possible to save your windows without having to replace the whole thing.
Window Insulation
There are many reasons why people choose to insulate their windows. First off, it's a great way to save energy and maintain a pleasant microclimate. With insulated windows, you know that there won't be any drafts in winter and that the cool air won't escape from the building in summer. Next, it protects your space from insects, which might easily get inside through the cracks in wooden panels. Upgrade your windows and create a more comfortable environment inside by making one simple change. Our bonded and insured professionals guarantee a high quality of service.
Foggy Glass Repair
Unfortunately, the windows in your home or office may fog up. It happens due to the peculiarities of the technology. The only way to avoid fogging is to use a 100% impermeable sealant. However, nobody does it because such insulated glass may shatter under the influence of extreme temperatures. The good news is that you don't need to replace the whole thing. It's totally possible to repair the bad windows and get all the clarity back. Get in touch with our team to find out more about what can be done here. You can make your windows transparent as a tear and save some money at the same time.
Haven't found the right service to fulfill your needs? Or maybe you aren't sure which type of professional assistance to choose? No problem, contact our team and get a consultation from one of United Windows Pro experts. We're always ready to help.